Denver city escapes: Cherry Creek's JW Marriott
Every mid-winter break our family is divided: city trip or ski trip to another mountain resort?
Last week we decided to do both. On the Sunday before President's Day I took our three boys down from our home in Vail to Denver for a concentrated dose of citified culture and then later in the week we headed to Crested Butte to chill out in an off-the-grid ski town far from the I-70 corridor (more on that leg of the trip in a future blog). First the city trip.
We do several Denver trips a year and used to be obsessed with staying downtown, especially during baseball season. We have our favorite hotels in the downtown core, most of them walking or short shuttle distance to great restaurants and plenty of things to do with the kids (including Coors Field and the Denver Art Museum).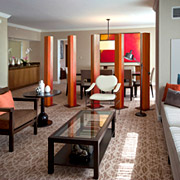 Lately we've been staying in Cherry Creek because it's a little quieter and more central for trips to the Denver Museum of Nature and Science and the Denver Zoo at City Park. Our favorite hotel in Cherry Creek is the JW Marriott.
Fairly recently remodeled, the JW is a beautiful property with 191 incredibly comfortable, contemporary guest rooms, wall-to-wall wifi (for the inevitable work issues that crop up, even on break) and two concierge levels that offer the ability to grab a quick snack, glass of wine or brief escape from a guest room crowded with kids.
But my absolute favorite thing about the JW is its location between First and Second on Clayton Street. You're literally steps from the high-end Cherry Creek Mall, where the boys and I last week caught a 3D screening of "Hugo" at the AMC Theaters – right before it won five Oscars.
We don't have a mall in Vail, so that concept in and of itself is a bit of a novelty for three kids raised in the hills (although hardly the hinterlands). And if a movie like Hugo plays at our local theaters in Vail or Edwards, it does so only briefly.
Also kid-friendly and within walking distance are favorites like the new candy emporium extraordinaire, Sugarlicious; Denver's best toy store, the Wizard's Chest; and a great lunch spot for the whole family, the Cherry Creek Grill. My wife and I also like to walk up to a 6th Avenue Denver dining landmark, the Barolo Grill, for an intimate Italian dinner sans kids.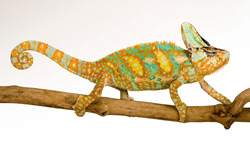 Finally, staying at the JW Marriott in Cherry Creek means you're a very short jaunt basically straight north up Colorado Boulevard to City Park, home to the Denver Museum of Nature and Science.
We spent the better part of President's Day there, first checking out the new Lizards and Snakes exhibit (turns out boys love live pythons and monitor lizards) and then doing the relatively affordable (for annual members) doubleheader of a Gates Planetarium show – we saw "Wildest Weather" – and an IMAX show. Continuing the creepy crawly theme, we took in "Flying Monsters 3D," about the rise and fall of flying dinosaurs.
Good stuff for boys of all ages.
---

192 Comments on "Denver city escapes: Cherry Creek's JW Marriott"