Widespread Panic to release "LIve in the Classic City II"
There is no substitution for seeing Widespread Panic live.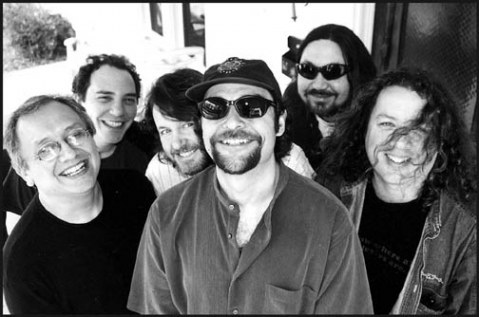 But Widespread's new release, "Live in the Classic City II," puts listeners as close to the front row as musically possible.
As the title suggests, the double-disc is a sequel to "Live in the Classic City" — that three-day performance that went down 10 years ago in Widespread's back yard of Athens, Ga. — universally known as one of the best live jam band recordings ever, a true masterpiece of mayhem.
Unlike so much of Widespread Panic's live recordings, this one is legendary in part because it marks the first time the band asked its fans to refrain from recording the three concerts. That's a big deal for a group that regularly permits its fans to record and circulate live performances, a la the Grateful Dead.
And those who follow Widespread know that shows in Georgia and Colorado are usually among the band's most memorable. A couple years ago, Dave Schools told me Colorado is their "second home," and that Red Rocks is his favorite destination on the tour every summer. I've seen Panic shows all over the country and it's true the shows reach another level in thin air and where they fry green tomatoes.
Fortunately, an advanced copy of "Live in the Classic City II" was sent to me last week. Set for release Sept. 28, it opens up with blistering versions of "Travelin' Light" and "Machine," followed by a top-shelf rendition of a personal favorite, "Barstools and Dreamers," with Arvin Scott.
Next up are a pair of blue-jeans-and-Budweiser-tunes, "This Part of Town" and "Sleeping Man," rounded out by "Radio Child" and the indelible 4-minute, 48-second "Imitation Leather Shoes."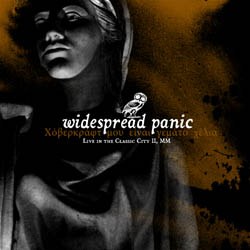 Disc Two opens with "Disco," followed by a shake-your-head-we're-having-so-much-fun "Rebirtha." Then it's a thank-you-may-I-have-another take on "Greta," before "E on a G," "You'll Be Fine" with Anne Richmond Boston," the always fun "Big Wooly Mammoth" and, look out, "Fishwater!"
The disc concludes with "Success Yourself" with Daniel Hutchens and Eric Carter, and "End of the Show" with the aforementioned artists along with Arvin Scott, John Keane and Mike Mills.
To get right down to it "Live in the Classic City II" is an instant classic from a classic performance.
"Live in the Classic City" captures all of the first night's tunes of that classic 2000 hattrick in Athens, plus a few more of the favorites. "Live in the Classic II" picks up where the first compilation took off, highlighting the performances everyone except the Athens concertgoers are hearing for the first time.
The double-disc compilation — expanded to three on vinyl — is well worth the price of admission.
Listen to "Rebirtha" and "Greta" on the band's Facebook page.
Here is Widespread Panic's fall schedule:
Sept 17 Morgantown, WV
Sept 18 Charlottesville, VA
Sept 19 Baltimore, MD
Sept 21 Cincinnati, OH
Sept 23 Atlanta, GA
Sept 24 & 25 Alpharetta, GA
Sept 28 Tallahassee, FL
Sept 30 Miami Beach, FL
Oct 1 St. Augustine, FL
Oct 2 Charleston, SC
Oct 4, 5, 6 Nashville, TN
Oct 8, Kansas City, MO
Oct 9 & 10 Milwaukee, WI
Oct 13 Salt Lake City, UT
Oct 15, 16, 17 Oakland, CA
Oct 19 & 20 Reno, NV
Oct 22 Los Angeles
Oct 23 Las Vegas
Oct 24 Valley Center, CA
Oct 27 Grand Prairie, TX
Oct 29-31 New Orleans
---

585 Comments on "Widespread Panic to release "LIve in the Classic City II" "