Tebow drops to knee, lifts up Colorado ski industry
The southpaw with the iron jaw that the world can't stop talking about isn't just lifting the Denver Broncos to the top of the AFC West. Tim Tebow is also boosting the profile of Colorado's ski industry.
To wit: Meredith McKee, the public relations and social media manager at the Aspen Skiing Company, hiked Highland Bowl this week and, perhaps because she felt she was a little closer to God, she dropped down on her left knee and pressed her right fist to her forehead.
She Tebowed at 12,392 feet.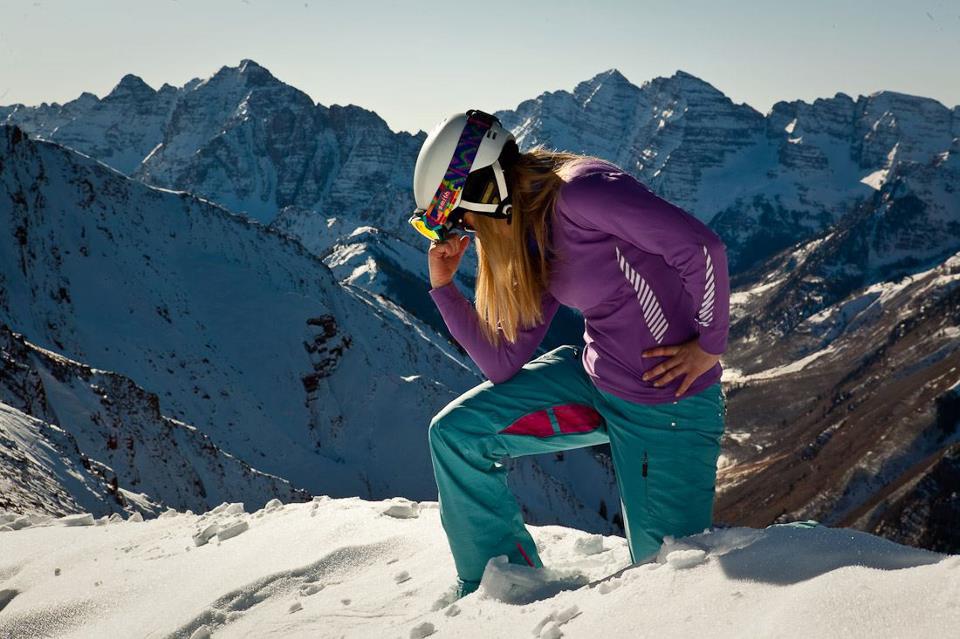 Her masterful execution of Tebow's most famous move combined with Aspen's iconic peaks in the background elevated McKee to the heights of Facebook fandom: A photo of her, snapped by the Aspen Skiing Company's extraordinary photographer Jeremy Swanson, was selected as the photo of the day on the
Tebowing fan page
. At last check the Tebowing fan page had nearly 21,000 "likes" on Facebook and even more views.
"Whoa, I just made the Tebowing photo of the day!" McKee's status update read yesterday. "I'd like to thank photographer Jeremy Swanson, my sponsors: Oakley Women, Gretchen Bleiler, Smith Optics & Helly Hansen, Mr. Peter Gaston who taught me how to
skibow
... oh and Jesus. Go Broncos!"
McKee's feat follows that of Vail ski racer Lindsey Vonn, who after blasting down the Birds of Prey World Cup course for a super-G victory earlier this month in front of her hometown, also payed homage to her favorite quarterback.
She said she asked Tebow's brother for permission beforehand.
"I asked him if Tim would be upset if I did it,"
Vonn told the media gathered at Beaver Creek
. "I said that if I won in Colorado, I would do it. 'Go Broncos.' And I did it. Gotta represent."
Vonn and Tebow aren't just both winners. They are friends.
She hangs out in the Tebow suite to watch games at Mile High. Her friendship with Tebow and his family was forged at the ESPY Awards a few years ago. Tebow also helped her promote her V Foundation Golf Tournament.
During the NFL lockout, a friend of mine told me he saw Tebow throwing the ball and playing catch on a Vail-area high school football field. That was before the upbeat, down-to-earth megastar engineered one of the most magical and controversial comeback seasons a fallen franchise has ever experienced.
And now, without even stepping foot in Colorado's high country, Tebow is scoring publicity for the state's ski resorts.
This article was originally written for
Inspirato
.
---

540 Comments on "Tebow drops to knee, lifts up Colorado ski industry"