Rice, Ramirez, raccoons, and more West Vail weirdness
I have three quick topics to tackle, and the best way to do that is in blog form.
First, my post from Tuesday was confirmed by the Minneapolis Star Tribune today: star Vikings wide receiver Sidney Rice indeed saw Steadman Clinic hip specialist Marc Philippon in Vail in June, and Marc told him he could either have his damaged hip surgically repaired or try to rehab it.
That's standard Steadman operating procedure, as I pointed out Tuesday. But then they took another look after mini-camp and Rice had done more damage, according to a blog entry by Rice himself. At that point Rice decided to go ahead with the surgery on Monday, leaving QB Brett Favre without one of his favorite targets for at least the first half of the NFL season.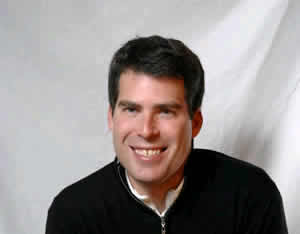 Second, the Colorado Rockies are starting to get that magical buzz going again, at least at Coors Field. Their 12-10 comeback win to sweep the National League East-leading Atlanta Braves today at least keeps them in the wildcard conversation. If they weren't so bloody awful on the road, they'd be giving the surprising San Diego Padres a run for the division crown.
It's really good to see Todd Helton getting his sweet stroke back and creeping ever closer to another .300 season. No one epitomizes baseball in Denver the way Helton does, and he deserves at least one more run.
Now the Rocks need to take care of business with the L.A. Doggers this weekend and get Ubaldo Jimenez his club record-breaking 18th win in the process. Let's hope the boys in blue have gotten rid of roid boy Manny Ramirez by the time they hit town. Otherwise we'll all have to get tix just to boo the cheater who helped the hated Red Sox steal a world title from the Rocks in 2007.
Finally, speaking of Rocky things, anyone know how to get Raccoons out of your roof? They've torn out a space in the roofline of my West Vail home and now appear to be settling in for the winter. Now that we've finally got comment capacity on this site again, drop me a line.
Best suggestion wins a trip to Vail to help me eradicate the savage little pests.

---

41 Comments on "Rice, Ramirez, raccoons, and more West Vail weirdness "