Fool's gold or Olympic paradise? An insider's take on Denver going for the Games in 2022
Using the dubious news hook of one state Senate candidate calling for a Denver 2022 Winter Olympics bid in order to fix Interstate 70 gridlock, I decided to re-post over the course of the coming week a series of three lengthy blogs I did back in late March and April on the 2010 Vancouver Games and Denver's future chances.
Those blogs are still available and can be searched on the old Real Vail site by clicking on the archives link at the bottom of this page, but I tend to think of them as buried in the Internet ether since we launched our redesigned site in July. They stirred quite a bit of debate at the time, and I'd love to get the discussion going again on our new site, especially now that we've added a comment function.
Here's part one (look for part two later in the week):
Canada, which will eventually spend more than $6 billion for the recent Vancouver Winter Olympic Games, was the victim of a global golden fleece job.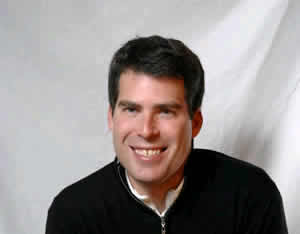 Besides the cost to taxpayers nationwide (nearly $430 million for each of a record 14 gold medals), the Canadians, in my opinion, came away with very little to show for their massive investment at the worst possible of economic times. And Russia, formerly flush with oil funds, is headed down an even more disastrous road for Sochi in 2014.
Russia will reportedly outspend the Canadians this year alone, pumping $7.6 billion into infrastructure for the next Winter Games in 2010 and more than $33 billion overall by 2014.
Based on their putrid performance in Vancouver (just three golds), that would come to $11 billion per gold medal for the pride and patriotic passion of the Russian people in 2014, although one assumes much of that money will be spread liberally among corrupt politicians and members of the Russian mafia.
Most of it, of course, should be spent on draconian security given Sochi's proximity to Georgia, which Russia recently and brutally invaded, and Chechnya, which has been the scene of vicious separatist fighting for nearly two decades and the source of countless gruesome terrorist attacks.
The Canadians spent more than $1 billion on security, and again, didn't appear to get much bang for their buck – although there were no serious security issues that we know of.
Still, that cool billion mostly seemed to pay for every cop in Canada to come sit by the side of the Sea to Sky Highway between Vancouver and Whistler and enforce a ridiculous ban on private vehicles, pulling over occasional speeders and letting them off in exchange for souvenir Olympic pins.
In Sestriere, Italy, in 2006, when I worked for the Olympic News Service at the alpine skiing venues, every time I went to work I passed through airport-style "mag-and-bag" screening (a requirement of all spectators as well).
In Whistler, every 10th person was screened. I had my backpack scanned exactly three times in more than a month, meaning I could have brought virtually any form of contraband into the venue.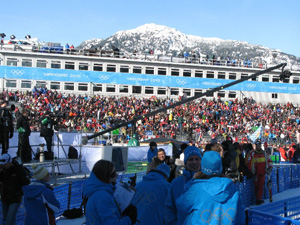 I realize it's virtually impossible to stop somebody like Eric Rudolph from leaving a backpack full of explosives in a public place such as Atlanta's Centennial Olympic Park during the 1996 Summer Olympics (an area my wife and I had just been in a few hours earlier), but careful screening of spectators and employees entering a venue can at least minimize risk to athletes and fans on national TV.
How, you may ask, does any of this impact Coloradans, and why would a regular reporter for Real Vail and the Colorado Independent covering energy and environmental news particularly care? I spent all of February once again working for the Olympic News Service, this time at the behest of the Vancouver Organizing Committee (VANOC) instead of the Torino Organizing Committee (TOROC).
I never thought I would say the Italians did anything better than any other nation (besides pasta, public art and wine) – because the 2006 Winter Games were an organizational disaster that somehow implausibly came together at the last minute – but they schooled the Canadians when it came to security.
Regardless, by virtue of living in Vail and covering a couple of World Cup ski races a year for the last 15 years (mostly for the now-defunct Rocky Mountain News) I am a so-called "expert" on alpine ski racing and therefore earned a front-row seat to the Olympics, interviewing athletes and providing stats, bios and other research to accredited journalists.
It's an interesting gig that comes with a Games-time gag order but also provides an unfiltered look at the dark underbelly of the Olympic movement – the massive bureaucracy, the incredible waste, and the unrelenting politics that lead to asinine decisions such as locating the freestyle events in a mud-hole like Cypress Mountain.
By examining some of these issues in a multi-part, first-person series of essays for Real Vail I am virtually guaranteeing I won't be invited back. But given my previous take on the 2014 Winter Olympics in Sochi and how I think those Games will unfold, it's safe to say I'd prefer a sharp stick in the eye to working for the Russians and covering the disaster by the Black Sea.
And forget about London in 2012. The Atlanta Games in '96 soured me completely on the Summer Olympics, not to mention the most expensive city on the planet will witness Olympic markup sticker shock that will put all past Games to shame (I kid you not, in 2006 I paid 20 euros for a beer in Italy).
My main motivation, to be honest, is to elevate the debate about whether Denver should submit a bid for the 2022 Winter Olympics – something I've seen a great deal of hue and cry for since Vancouver – and if so, what form that bid should take.
Denver has the distinction (some would say dubious) of being the only city in the modern Olympic era to reject the Games once awarded by the International Olympic Committee (IOC). Then state lawmaker Dick Lamm made his political career by arguing the Olympics would lead to unbridled development and rampant taxes, forcing a referendum in which Colorado voters gave back the Games. Lamm later became governor.
At the time I was an 11-year-old Air Force brat learning to ski in Bavaria when nearby Innsbruck, Austria - which had just hosted the Games in 1964 - was awarded the 1976 Denver Winter Olympics.
If you buy that the IOC fossils will forgive and forget by 2022, I still maintain they need us more than we need them. "Duty-to-die Dick," as Lamm infamously became known, nailed some aspects of the Games – although the development came anyway – and made a larger point that can't be ignored 34 years later.
The massive taxpayer expense of hosting the Winter Olympics means any host nation, state or city should come away with a package of infrastructure goodies so enticing it would be foolish to reject the Games.
Next up: Is a 2022 Denver and Colorado Winter Olympic bid the only way the state will ever see a passenger rail system to the ski resorts? If so, what should that circuit look like?
---

495 Comments on "Fool's gold or Olympic paradise? An insider's take on Denver going for the Games in 2022"