Why 'We All Hate the Red Sox'
Funny how the Boston Red Sox have become the new New York Yankees in terms of teams the nation loves to hate.
Maybe it's that incredibly annoying "Well All Love the Red Sox" song that Jim Rome played on an endless derogatory loop Thursday, or maybe it's the in-your-face, cracking the 86-year-old curse, over-the-top celebration of buying a couple of championships.
Whatever it is, non-Red Sox Nation enjoyed a day of celebration Thursday after Wednesday night's historic collapse, and I've gotta say, I was right there with all the haters.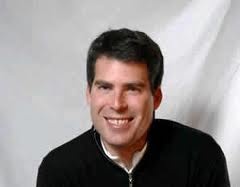 My animosity is more personal, though. It stems from the 2007 World Series. The Sox already had broken their curse with their 2004 come-from-behind miracle against the hated Yankees and ultimate world title. They didn't need another one.
But their arrogant, posturing fans invaded Coors Field and steamrolled the dreams of Colorado Rockies fans who struggled for so long just to get a franchise and then watched other expansion teams in Arizona and Florida buy titles first.
It even took an unthinkable 20 of 21 stretch run and one-game playoff victory over the Padres just to get into the post season. Had that momentum been allowed to continue, I have no doubt the Rockies would have at least been competitive in that 07 Series. Instead, the Cleveland Indians blew it in the ALCS and the stinking Sox came into Coors after a mojo-killing layoff for the Rockies and gutted our World Series dreams.
I'm sure people hated Denver and Colorado sports fans almost as much during that magical five-year stretch between 1996 and 2001 when the Denver Broncos won two Super Bowls and the Colorado Avalanche won two Stanley Cups (maybe it's even karmic payback from borrowing Boston's Ray Bourque for one of those Cups), but I seriously despise Bean Town these days, mostly for the utter dominance of the Patriots, Celtics, Bruins and Red Sox.
Boston's rise, of course, also happens to coincide with Colorado's collapse. All of our pro teams are awful at the same time right now, and nothing seems to indicate there's light at the end of the tunnel. Tim Tebow, really? He's our savior. God help us … literally.
However, I don't like Tom Brady – his politics or his posturing – to the point that I am actually pulling for the equally hated Oakland Raiders this weekend. Last weekend I was the biggest Buffalo Bills fan in the world. And that's what's most sad these: Colorado sports fan have been reduced to rooting for other teams to lose, not our own teams to win. We've given up on that.
What really rankles the most, however, is the fact that our sports venues have become overwhelming cheering sections for "out-of-town" fans who've transplanted to Colorado. They've given up on the industrial hell holes they grew up in and have moved out West where virtually every aspect of life is better, but they refuse to give up on their sports teams.
Sorry, moving to Colorado should require an oath of allegiance to your new sports franchises. I'm a military brat who spent a lot of my misspent youth in the Washington, D.C. area. But I now loath the Washington Redskins (primarily because of those stupid hog snouts and Mike Shanahan).
Still, it was so good to see the Baltimore Orioles rip the soul out of Red Sox Nation. Hopefully the upstart O's, who have been sad and pathetic since Cal Ripken called it quits, have forever shattered the confidence of the petulant and preening Jonathan Papelbon.
Yes, the O's celebrated way too hard for a team that had clinched exactly nothing, but they were just touching off what the rest of us have been enjoying ever since: the greatest couple of days in the history of anti-Red Sox Nation. A few choruses of "Well All Hate the Red Sox" anyone?
---

603 Comments on "Why 'We All Hate the Red Sox'"