Report: Vail Daily parent company eyeing online paywalls, won't bring back comments any time soon
Swift Communications, the parent company of the Vail Daily and the Aspen Times, will reportedly start charging online readers by erecting paywalls on the websites of some of its Colorado newspapers, including the Greeley Tribune.
Anthony Collebrusco of the University of Colorado Boulder's "Digital News Test Kitchen" media analysis website reports that Swift's Colorado resort newspapers, such as Aspen and Vail, likely won't see paywalls erected.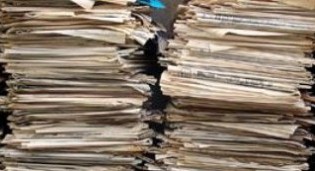 But Collebrusco, who is participating in a research project with Swift to "devise ways to rein in the sometimes ugly and nasty nature of user comments on newspaper websites," also reports that Swift will not bring back reader comments on articles until the company figures out a new content management system and paywall structure for its newspaper websites. That could be late 2012 or 2013.
Swift papers dropped comments in the spring because, as Greeley Tribune editor Randy Bangert wrote at the time, "it takes too much time" to "delete the worst of the comments."
Try to comment on an online story now and this is the message:
"We've received your feedback, and are evaluating the options available for a different commenting system. One thing's sure, the old system won't return as it was. We still have lots of ways to share your opinion, including Letters to the Editor. Thanks for bearing with us."
The Vail Daily, a free newspaper distributed throughout Eagle County, ran only syndicated opinion columns – no local commentary – until the late 1990s when the paper was faced with competition from a daily version of the now defunct Vail Trail.
The region's dominant daily newspaper now regularly runs staff-generated opinion columns and guest commentary. Its website has had a longstanding tradition of accepting a wide range of anonymous comments. At one point the paper published the best online comments in its print edition.
"I can't help but wince at the notion that a whole family of publications will be abandoning user comments outright until some indeterminate point in the future," Collebrusco wrote. "Part of the success of the Internet over traditional media is that it permits a level of discourse that was absent from the 'top-down' media of old, and this conversational character is built into the Internet's DNA (pictures "speak" with text, text "speaks" with video, comments "speak" to stories, etc)."
Nevada-based Swift has taken considerable heat from some media critics, readers and even a few community leaders in Colorado over the years for buying up and shutting down independent and alternative news publications, including the venerable Vail Trail.
Denver Post owner MediaNews Group announced last month that it was erecting paywalls on the websites of 23 of its newspapers in five states, but not yet in Colorado. The New York Times recently set a 20-article limit on its site before an online subscription is necessary.
Real Vail and Real Aspen will continue to provide free content and allow anonymous comments as long as readers register and provide a working email address. This step has been proven to cut down on malicious comments and also prevents spamming.
---

35 Comments on "Report: Vail Daily parent company eyeing online paywalls, won't bring back comments any time soon"