Miami, Denver flights help offset loss of seats at Eagle
The expected loss of seat capacity at Eagle County Regional Airport for inbound flights this winter has been revised to 4.3 percent, after increased service to Miami and Denver were counted in official estimates.
As recently as Friday, after Delta Air Lines eliminated its daily Minneapolis route and Saturday non-stop trips from Cincinnati and Detroit to Eagle County, officials feared the loss of seat capacity would be 10 percent. But after flight schedules were uploaded over the weekend the percentage improved.
"We were subtracting the Delta service, but we weren't adding in the increases," Vail Mountain COO Chris Jarnot explained Monday night. "We can now confirm American Airlines is increasing its Miami service from four to five and United Airlines increased some of its service from Denver to Eagle too."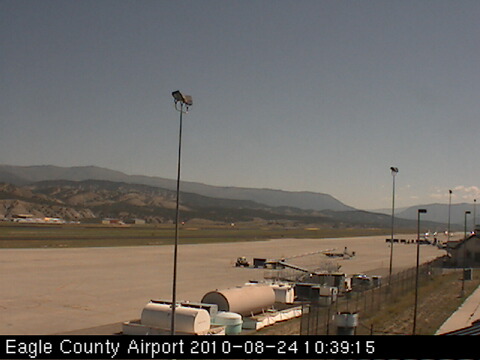 Vail Resorts is intricately connected to the Eagle County Regional Airport. The company coordinates flights for the airport in the winter and is the primary marketer for that season's air program. The company is also contractually bound with the airlines to guarantee that certain flights will generate a targeted amount of revenue and if projections fall short, Vail Resorts cuts the airlines a check.
One of those guaranteed flights was Delta's daily Minneapolis route, which Jarnot said lost money last year and therefore won't be returning. The flight had existed a long time — since at least the 1990s. The flight was daily in the peak season and operated five days a week during slower times of the year.
What hurt the flight, he said, is that in May 2009 the discount airline Southwest launched a Denver to Minneapolis route to compete with United, Delta and Skywest, which also service Minneapolis. There are now 20 flights a day between Denver and Minneapolis, forcing down prices and hurting Eagle.
"The reason the Minneapolis service is going away is not enough people flew on it last year. The reason so many people didn't fly on it is because they had better options through Denver," Jarnot said. "If you are a skier in Minneapolis and you have your choice between one flight to Eagle or four airlines competing for your business with 20 flights to Denver, you're going to prefer the latter I'm pretty sure."
Even though Delta is dropping its flights from Minneapolis, Cincinnati and Detroit, the airline isn't pulling out of Eagle County Regional Airport altogether. It will still operate a daily flight to Atlanta.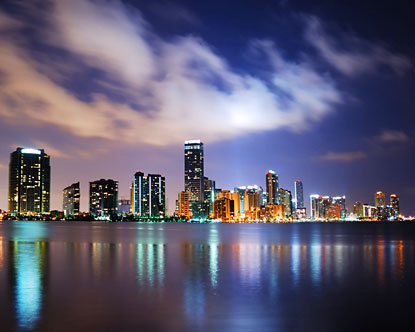 Helping offset the Delta losses is American Airlines increased service from Miami. That route is going from four to five this winter in large part thanks to Latin American skiers who make connections through the Miami airport. Vail Resorts is seeing more traffic from Argentina, Brazil and Venezuela, according to Jarnot, and the Miami flights to Eagle are accommodating the South American demand. Jarnot added that the success of the flight is also helped by its growing popularity with Floridians.
Bill Tomcich, president of Stay Aspen Snowmass, pointed out to Real Vail the Eagle airport's lost non-stops to Minneapolis, Cincinnati and Detroit last week, as well as the increased service to Miami, but Eagle County and Vail Resorts officials at that point could not confirm the increased service to Miami. Tomcich began more closely analyzing winter schedules at Eagle — which is frequented in part by Roaring Fork Valley travelers — when there was concern Frontier was pulling out of the Aspen airport. Frontier, however, reversed course and elected to continue winter service to Aspen at the eleventh hour.
Now both the Aspen and Eagle airports are in better position for this upcoming ski season than previously thought. The Eagle airport will only have 4.3 percent fewer inbound seats from last winter, and Aspen's airport should have about the same seat capacity as last season, which was the strongest in seat capacity and enplanements in 12 years. In addition to Frontier staying in Aspen, United is ratcheting up its flights there from Chicago and San Francisco.
---

35 Comments on "Miami, Denver flights help offset loss of seats at Eagle"