Four Vail Town Council seats up for grabs in Nov. 8 election
Eagle County sample ballots for Nov. 1 mail-in election now online
Anyone interested in running for one of four Vail Town Council seats available in the Nov. 8 election can pick up a nominating petition at the Vail Town Clerk's Office starting Monday.
The petitions can be picked up in the clerk's office between 8 a.m. and 5 p.m. Monday through Friday in the Vail Municipal Building at 75 S. Frontage Rd. Candidates have until 5 p.m., Oct. 7 to circulate and return the nominating petitions. A minimum of 10 valid signatures from registered voters in the town is required for certification.
The four council seats up for election are held by Mayor Dick Cleveland, Andy Daly, Kim Newbury and Margaret Rogers. Three out of the four are eligible to run for re-election. Newbury is term-limited and can't run again. The terms of the remaining council members, Kerry Donovan, Kevin Foley and Susie Tjossem, run to November of 2013.
Also, the sample ballot for this year's Nov. 1 Eagle County mail-in ballot election is now available on the county's website at www.eaglecounty.us/Clerk/Voting_and_Elections/Upcoming_Elections/.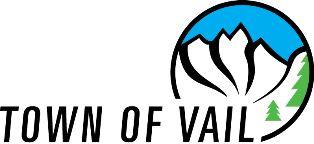 All three school districts in Eagle County, plus Colorado Mountain College, Eagle River Fire Protection District, the Fifth Judicial District and the State of Colorado have questions or candidate races. The towns of Avon and Eagle also have questions on the coordinated ballot.
The sample ballot includes all races and issues; however, eligibility to vote on a particular race or issue depends on place of residency. Required TABOR notices will be mailed to all registered voters and posted to the website in early October.
The composite ballot will be published in local newspapers on Oct. 6 and ballots will be mailed to all registered voters the week of Oct. 10. All election-related materials and instructions will be available in Spanish upon request.
Residents have until Oct. 3 to register to vote or update their address to be eligible for the Nov. 1 election. Voters can register to vote or update their existing registration at www.govotecolorado.com.
Voter registration forms are also available at the Eagle County Clerk & Recorder offices in Avon, Eagle and El Jebel as well as at all town clerk offices throughout Eagle County. Ballots cannot be forwarded, so voters who will be out of town should complete a mail-in ballot application indicating their temporary address by Oct. 25.
The Vail Town Council election is one week later on Nov. 8. To qualify for the upcoming Vail Town Council election, candidates must: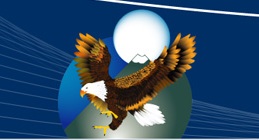 • Be a citizen of the U.S.
• Be a registered voter within Vail
• Be at least 21 years of age
• Be a Vail resident for two years immediately preceding the election
Town elections are non-partisan. In accordance with the town's charter, the three candidates receiving the highest number of votes in the regular election will serve four-year terms, while the fourth highest vote-getter will serve a two-year term.
Incoming council members receive a salary of $625 per month and the mayor receives a $1,000 monthly salary. The mayor and mayor pro-tem are elected from among the council members and each serves a two-year term.
Voters have until Oct. 9 to register to vote in the upcoming election. Early voting begins Oct. 27. To register, go to https://www.sos.state.co.us/Voter/secuVerifyExist.do. You may also verify if you are currently registered to vote at: https://www.sos.state.co.us/Voter/secuVoterSearch.do.
For more information, call the Vail Town Clerk's Office at 479-2136 or visit www.vailgov.com.
For more information on Eagle County's mail-in election, contact Eagle County Clerk election staff at (970) 328-8715. New this year, the Eagle County Clerk's Office is on Twitter. Follow EagleCoClerk for voter updates and deadlines, as well as results on election night.

---

293 Comments on "Four Vail Town Council seats up for grabs in Nov. 8 election"