Bill backed by Colorado GOP lawmakers could undo years of work on Colorado Roadless Rule, sportsmen say
A group of eight Colorado conservation and sportsmen's groups today urged Colorado's congressional delegation and Gov. John Hickenlooper to oppose a federal wilderness bill some fear would undo six years of work crafting the controversial Colorado Roadless Rule.
At least three members of Colorado's congressional delegation aren't likely to be too sympathetic given that they're co-sponsors of the bill in question – Republican California Rep. Kevin McCarthy's
H.R. 1581
, entitled the Wilderness and Roadless Area Release Act.
Colorado Republicans Doug Lamborn, Scott Tipton and Mike Coffman are among the 31 co-sponsors of the bill, which some environmental groups say would open up an area of federal land the size of Wyoming to development and road building.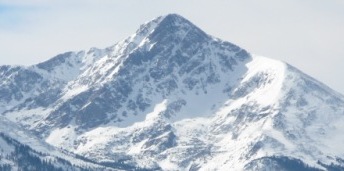 The bill would likely override a six-year process launched by former Republican Colorado Gov. Bill Owens to craft a Colorado Roadless Rule that would allow more road-building exemptions for logging, ski area development and natural gas drilling than the 2001 Clinton Roadless Rule, which was summarily tossed out by the Bush administration. Bush's Interior Department later allowed states to petition for their own rules governing management of federal lands within their borders. Only Colorado and Idaho went that route.
"If passed, the Wilderness and Roadless Area Release Act could eliminate the Colorado Roadless Rule and throw away years of stakeholder involvement while opening up millions of acres of backcountry public lands to development," a coalition of eight sportsmen's groups wrote today (pdf).
The groups signing the letter include: Backcountry Hunters and Anglers; Bull Moose Sportsmen's Alliance; Colorado Backcountry Hunters and Anglers; Colorado Trout Unlimited; Colorado Wildlife Federation; National Wildlife Federation; Theodore Roosevelt Conservation Partnership (TRCP) and Western Native Trout Initiative.
Tipton this week told the Colorado Independent that the Colorado Roadless Rule locks up too much of the state's 4.2 million acres of federal land in the most restrictive "upper tier" level of protection, which would prohibit logging for wildfire mitigation purposes. However, many experts say it's pointless to push roads too far into the national forest to thin trees killed by the ongoing mountain pine bark beetle epidemic because that mitigation work would have very little impact on the overall flammability of the forest.
Colorado Rep. Diana DeGette is on the record opposing the Colorado Roadless Rule for opposite reasons, arguing it allows too many exemptions for road building and future development.
The EPA also has raised serious questions about the Colorado rule, especially as it relates to road-building exemptions for coal mining and related greenhouse gas emissions. The EPA would like to see more upper-tier protection. Colorado environmental groups in general were critical of the latest draft of the Colorado rule released last spring.
But the sportsmen sending today's letter seem to prefer the Colorado rule to scrapping six years of work and turning back the 2001 Clinton rule.
"Colorado sportsmen have been using these backcountry lands for generations," said Nick Payne, TRCP Colorado field representative, "and we don't have many areas left that are as productive as these, both for fish and wildlife and hunting and angling.
"This legislation [H.R. 1581] is a top-down effort to discard years of stakeholder involvement – both here in Colorado and nationally – and would diminish Colorado's rural economies, as well as our outdoors way of life."
---

22 Comments on "Bill backed by Colorado GOP lawmakers could undo years of work on Colorado Roadless Rule, sportsmen say"