Tipton wants even more road building in proposed Colorado Roadless Rule
When it comes to constructing roads to manage national forests, U.S. Rep. Scott Tipton doesn't think the Colorado Roadless Rule goes far enough.
While calling the latest draft of the rule "a vast improvement" of the one created a decade ago, the Republican congressman from Cortez says he has "serious concerns" over some of its stipulations.
"While the rule, in large part, addresses the need for access and use in lower tier areas which was absent in the 2001 rule, the implementation of 'upper tier' areas could have serious consequences for our ability to maintain healthy and secure ecosystems and to provide fire mitigation to ensure safety and to prevent the loss of life," he told The Colorado Independent. "By prohibiting the construction of new roads in upper tier areas, even in the case of emergencies, management agencies will be hamstrung from providing much needed access to manage these lands in a safe and responsible manner."
Tipton's outlook starkly contrasts with that of U.S. Rep Diana DeGette, a Democrat representing Denver, who recently asserted that "while my constituents and I are working with the Forest Service to keep the best of our backcountry forests protected, some in Congress are pushing on behalf of special interests to take those protections away entirely. Coloradans depend on these areas for our drinking water, our outdoor economy and our cherished way of life, and they must be preserved."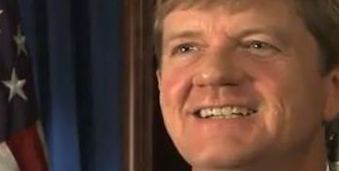 Colorado is one of only two states — Idaho is the other – to create its own state-specific rule as authorized by the Bush administration in 2005 as an answer to the U.S. rule in 2001. Colorado's proposed rule would offer strict protections for about 13 percent of the state's 4.2 million acres of remaining roadless national forests with exceptions for mining, logging and ski-area expansion.
The Environmental Protection Agency, which Tipton has worked to weaken during his short time in office, came out against the Colorado Roadless Rule last month with a letter and seven-page summary to the Forest Service that said the proposal would adversely impact air quality and water resources.
Meanwhile, Tipton is also co-sponsoring HR 1581, the Wilderness and Roadless Area Release Act, that would undo the work put into the Colorado Roadless Rule and open up vast expanses of the American West to drilling, mining and roadbuilding. Wilderness Society policy analyst Paul Spitler is calling HR 1581 "the biggest attack on wilderness" since the conservation group first formed in 1935.
"Congressman Tipton supports H.R. 1581 because this bill will release the Wilderness Study Areas which were recommended as not suitable for wilderness designation by the land management agencies with jurisdiction over those given areas," Tipton's spokesman told The Colorado Independent. "Furthermore, release of these areas will not immediately open up these lands to the construction of roads and drilling projects. As was acknowledged by former Secretary of the Interior Bruce Babbitt and current BLM Director Bob Abbey in a Natural Resources hearing on July 26, 2011, not a single acre of land will be automatically opened to drilling should this bill pass. Instead, the lands would be managed by the land management plans for the areas, and local officials would be able to work with local communities to determine the best land management options for these areas moving forward."
H.R. 1581 is headed to committee for discussion.
Colorado Conservation Voters Executive Director Pete Maysmith recently blasted Tipton and fellow Congressmen Cory Gardner and Doug Lamborn for siding "with Big Oil and dirty energy interests at every opportunity during the 112th Congress, voting to protect their unnecessary subsidies while working to block the EPA's ability to hold these corporate polluters accountable."
---

23 Comments on "Tipton wants even more road building in proposed Colorado Roadless Rule"