Tar sands pipeline protesters pressure Obama to veto State Department approval
Protesters remain undaunted by a U.S. State Department decision Friday giving preliminary approval to the controversial Keystone XL pipeline meant to pump tar sands oil from Alberta, Canada, to the Gulf Coast of Texas.
Demonstrations have been taking place all week in front of the White House and included a "No Tar Sands Caravan" bus tour that stopped in Boulder and Denver earlier in the week. More than 400 people, including prominent climate change writer Bill McKibben, have been arrested in Washington, D.C.
Michael Brune, executive director of the Sierra Club,
told the New York Times
President Obama needs to veto the project despite the State Department's initial green light.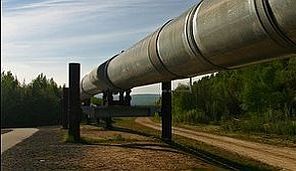 "It will be increasingly difficult to mobilize the environmental base and to mobilize in particular young people to volunteer, to knock on thousands of doors, to put in 16-hour days, to donate money if they don't think the president is showing the courage to stand up to big polluters," he said, referring to the Obama's ability to win re-election in 2012.
Keystone XL has come to symbolize
the administration's failed environmental agenda dating back to its inability to pass a climate change bill in the wake of BP's Deepwater Horizon oil spill in the Gulf of Mexico last year. Pipeline safety is a front-burner issue for many in the West after
ExxonMobil's spill in the Yellowstone River
in Montana earlier this summer.
And
cumulative small spills
associated with natural gas drilling have become a hot-button issue for community activists groups, environmentalists and sportsmen on Colorado's Western Slope.
---

21 Comments on "Tar sands pipeline protesters pressure Obama to veto State Department approval"