Vande Velde: Vail time trial could be 'one of determining factors' in USA Pro Cycling Challenge overall outcome
When the USA Pro Cycling Challenge comes whizzing into Vail on Thursday, the locals and visitors gathered here and along the scenic course can experience the race up close and personal.
"The high level of interaction with fans in Colorado will be similar as in France," said Colorado cyclist Tom Danielson, noting that fans will be able to "talk to racers, touch them, breathe the same air they're breathing. ... Everyone here in the U.S. will experience it just like they do in France."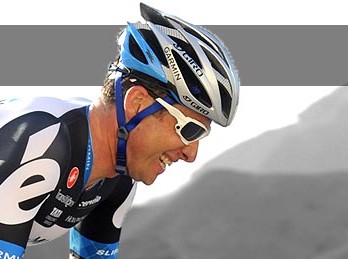 More than 50,000 spectators lined the 5.2-mile route from Garden of the Gods to Colorado Springs on Monday, as the race got under way. German cyclist Patrick Gretsch of HTC-Highroad bested a world-class field containing the 2011 Tour de France podium finishers and five World Champions to claim victory on a fast, mainly downhill course lined shoulder-to-shoulder with enthusiastic fans.
Race officials said Gretsch completed one of the fastest time trials ever in a major professional cycling race on American soil, covering the 5.2-mile course in 8 minutes and 27 seconds. He donned the yellow Quiznos Leader Jersey when Stage 1, from Salida to Mt. Crested Butte, got under way today.
Today's 99.3-mile ride will be followed by tomorrow's 130-mile journey from Gunnison to Aspen, which has been dubbed the Queen Stage of the race. It includes climbs up and down Cottonwood Pass and then Independence Pass — both formidable challenges with elevations that top 12,000 feet.
Danielson, a Boulder resident who went to school at Fort Lewis in Durango, can't wait.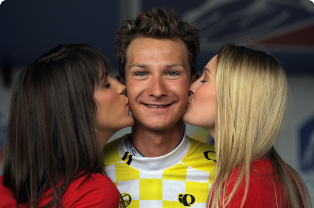 In a conference call with Real Aspen and other media earlier this month, Danielson said when he first heard about this race, "the hairs on the back of my neck immediately went up and I got so excited."
"I've always dreamed of doing a hometown race like this," Danielson said. "When I have a chance to do local races in my home state, on my home roads and on the terrain that I'm sort of built for, high altitudes and climbing, I just love it."
Because of his familiarity with Colorado's high country, many observers are picking Danielson to shine. He said he absolutely welcomes the challenge of being a frontrunner in the 510-mile race.
"I'm fired up," said Danielson, the top American finisher in last month's Tour de France, placing ninth overall. "'I hope I can put that weight on my shoulders and perform well in my home state."
Many racers have said that the Gunnison-to-Aspen stage could be pivotal.
"Going all the way to Independence Pass — that climb is hard and it's long," said Danielson, who rode the pass a few weeks ago in preparation for tomorrow. "Here I am in Tour de France condition and on Independence Pass and I'm feeling lightheaded and suffering a little bit. … The last four miles of it are very, very difficult. … There's really no place to hide and you're at 12,000 feet."
Illinois resident Christian Vande Velde, who rode with Danielson at the Tour de France, pointed to the time trial in Vail on Thursday as another point on the course where the race could be decided.
"The time trial will be a huge factor," Vande Velde said. "I'm hoping for a close race coming into the time trial in Vail and think that'll be one of the determining factors."
But, really, every stage of the competition counts, they said.

And while the race will be grueling for riders, it will be plush for spectators.
Unlike the Tour de France where fans have to camp out and hike to viewpoints along some sections of the course, the USA Pro Challenge should prove relatively easy to navigate, according to racers.
"Here in Colorado, cycling fans will get top-notch hotels, top-notch dining and the roads to access the route will be really easy and really simple," Danielson said.

---

296 Comments on "Vande Velde: Vail time trial could be 'one of determining factors' in USA Pro Cycling Challenge overall outcome"