Lawmakers Lamborn, Coffman push for more mining of rare earth minerals in Colorado
Rare earth metals used to manufacture magnets for electric vehicles, display screens for electronics, rechargeable batteries and smart bombs are almost entirely mined in China but that could soon change.
U.S. Reps. Mike Coffman and Doug Lamborn are pushing hard to knock down the barriers of entry for rare earth production to return to the United States, where mines closed in the 1990s when China undercut global prices.
Last month, the United States House Committee on Natural Resources
unanimously approved the National Strategic and Critical Minerals Policy Act of 2011, a bill Lamborn drafted and delivered in his and Coffman's crusade to deregulate the domestic rare earth industry by reviewing, loosening and removing U.S. laws.
Colorado's congressmen argue rare earth mining will be a boon to the U.S. economy and shore up what they perceive to be "a key vulnerability" in the country's defense capabilities. China has been leveraging its power over the metals in ways that have made other nations nervous: embargoing shipments to Japan over diplomatic disputes and reducing its exports to drive up prices. China is "an unreliable trading partner," Coffman says.
Mining rare earths, however, is a messy business. Their refinement generates radioactive waste that can pollute the air, soil and water. Some doctors have blamed birth defects and leukemia on toxins from rare earth refineries.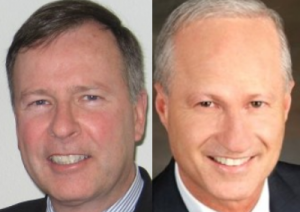 The 17 chemical elements that make up rare earth metals are actually abundant in the Earth's crust but analysts say it is rare to find them concentrated in economically exploitable mineral form. The U.S. Geological Survey says some of the biggest recorded rare earth deposits in the nation are in southern Colorado.
Earlier this month, Canada-based Rare Earth Industries announced it is exploring tantalum, beryllium and manganese at the formerly abandoned Turret Mines it acquired northwest of Salida in Chaffee County, Colo. The company owns 21 claims to prospect tantalum, beryllium and manganese. Rare Earth Industries' acquisition of Turret Mines is its third of a property in southern Colorado where igneous rocks host the valuable metals.
One of the world's largest rare earth refineries used to be the Mountain Pass Mine in California, which shut down in 2002 after hundreds of thousands of gallons of radioactive wastewater spilled into a nearby lake. Greenwood Village-based Molycorp Inc. purchased the site from Chevron in 2008 and is reviving operations there. Molycorp has announced it plans to increase its rare earth output to 40,000 tons a year by the end of 2015.
While rare earth exploration is cranking up in the West so is the political pressure coming down in Washington.
In an Aug. 5 letter to Leon Panetta, Coffman gave the defense secretary until the end of this week to explain why the Pentagon is tardy in releasing a report detailing the supply-chain vulnerabilities of rare earth elements. Citing the Ike Skelton National Defense Authorization Act for Fiscal Year 2011, the congressman notes that the Department of Defense was ordered to complete and submit a report to Congress on supply-chain vulnerabilities of the rare earth elements crucial to the production of defense-related tools and weapons no later than July 6.
"While I am concerned that you failed to meet the deadline for this important report, I am even more disturbed that Department of Defense officials are providing conflicting reasons for this report's tardiness, offering no insight into the report's substantive content, and setting no firm alternative date for delivery," Coffman wrote.
"When queried about the status of this report, Department of Defense officials have provided a variety of responses. Some attempts to excuse the lateness of the report hint at gaps in data. Others point to an additional requirement for a rare earth inventory plan in the House-passed version of the National Defense Authorization Act for Fiscal Year 2012 and suggest that the section 843 report must be delayed, pending resolution of this additional requirement later this year. None of these excuses are acceptable."
Lamborn co-signed the letter along with Rep. Mark Critz (D – Penn.), Rep. Trent Franks (R – Arizona). Rep. Joe Heck (R – Nev.), Rep. Duncan Hunter (R – Calif.), Rep. Hank Johnson (D – Ga.), Rep. Walter Jones (R – N.C.), and Rep. Todd Young (R – Ind.). The letter goes on to say that in light of the "on-going absence of a final report, we expect your Department to submit an interim report by August 19 that, at a minimum, provides:
An estimate of both supply and demand, by element;
A discussion of value-added capacities along the end-to-end supply chain of defense-related rare earth materials. This discussion may include a range of data from multiple sources; and
Draft recommendations that can better enable conferees and staffs to engage in thoughtful, pragmatic dialogue on rare earth topics in the context of the defense authorization bill.

---

360 Comments on "Lawmakers Lamborn, Coffman push for more mining of rare earth minerals in Colorado"