Report: Tour de France winner Evans could be headed to Colorado for next month's USA Pro Cycling Challenge
Tour de France winner Cadel Evans could be headed to Colorado next month for the inaugural USA Pro Cycling Challenge – which includes two stages in the Vail Valley – according to his cycling team, BMC.
An official for BMC, which has already confirmed it will field a team for the Colorado stage race Aug. 22-28, told VeloNews on Monday that Evans definitely won't race in the Vuelta a España, which directly conflicts with the Colorado tour. The Australian rider had initially said he would race in the Vuelta but now says he would not have enough time to recover from his Tour win.
That leaves open the possibility that Evans could compete in Colorado, although the BMC official also told former Vail resident and current VeloNews European correspondent Andrew Hood that "nothing has been decided yet" on the rest of Evans' racing schedule for the year.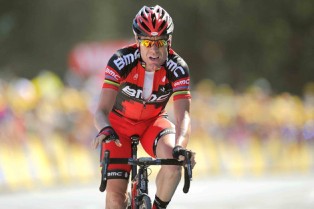 The
other two podium finishers
in Sunday's Tour, brothers Andy (second) and Frank Schleck (third) of Luxembourg's Team Leopold Trek confirmed for the Colorado stage race in
March
. The Saxo Bank Sungard team of three-time Tour champion Alberto Contador also has confirmed for the USA Pro Cycling Challenge, but Contador himself (fifth in this year's Tour de France) still has not committed to the Colorado race.
"We will be making an announcement on the riders in the next few weeks," USA Pro Cycling Challenge spokeswoman Kat Stolpa told Real Vail on Monday. The opening prologue is scheduled for Monday, Aug. 22 in Colorado Springs. A time trial will be held in Vail on Thursday, Aug. 25, and a stage between Avon and Steamboat Springs is set for Friday, Aug. 26.
Contador on Monday had his early August hearing before the Court of Arbitration for Sport postponed until November. The Spaniard tested positive for trace amounts of the banned weight-loss drug bronchodilator clenbuterol during last year's Tour de France victory. Contador, who blamed it on tainted beef, was cleared by the Spanish Cycling Federation – a decision that was appealed by the World Anti-Doping Agency and the Union Cycliste Internationale (UCI)..
Andy Rihs, owner of the BMC bicycle brand, told VeloNews on Sunday that Evans' win had a much better, much more "honorable" feel to it than the last time one of his riders captured – albeit briefly – the overall Tour victory. That was 2006, when American Floyd Landis, also a former top mountain biker like Evans, won the Tour for Rihs's Phonak team.
Landis, who is now dating a Vail Valley woman and has been seen around town, infamously had that title stripped for a positive epitestosterone test.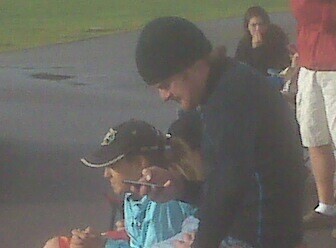 "It's a big difference," Rihs told VeloNews. "Five or six years ago it was totally different in the cycling world. You see new kinds of teams coming up and new riders coming in. Anglo-Saxons are coming along; it's a whole different ballgame. Certain people moved out of the business, which was good. I think the whole cycling has changed so far as it became deeply more professional than it was five or six years ago."
Evans has a solid reputation and has never been accused in any of the many doping scandals that have plagued professional cycling in recent years.
Landis initially fought for his stripped title, denying he cheated, but he later admitted to doping and pointed an accusatory finger at seven-time Tour de France champion Lance Armstrong, a part-time Aspen resident, who along with former Colorado Gov. Bill Ritter helped found the stage race that later became the USA Pro Cycling Challenge.
Armstrong has always steadfastly denied any and all allegations that he doped or took performance-enhancing drugs, pointing to countless negative tests during his long and storied career.
---

323 Comments on "Report: Tour de France winner Evans could be headed to Colorado for next month's USA Pro Cycling Challenge"