Ex-Vail marketing manager Knapp named vice president of marketing at Aspen Skiing Company
The Aspen Skiing Company announced the appointment of former Vail Resorts marketing manager Christian Knapp as its new vice president of marketing.
"Christian comes with a wealth of experience, energy and enthusiasm," said Aspen Skiing Company senior vice president David Perry. "His accomplishments include a highly successful career with Vail Resorts, most recently holding the top marketing post as senior brand director at Keystone, with prior terms at Beaver Creek, Vail and Breckenridge. We are excited to have him on our team."
He replaces Jeanne Mackowski, who held the post for 11 years.
Knapp received a SAMMY Award at the recent National Ski Areas Association convention in San Diego recognizing future leaders in the industry. He has worked in the ski/snowboard industry for 15 years, starting in 1996 at Mt. Bachelor and since 1998 with Vail Resorts. He was instrumental in executing the Vans Triple Crown of Snowboarding, Superpark, Cutter's Cup and setting up Breckenridge's first Freeride Team, according to Perry.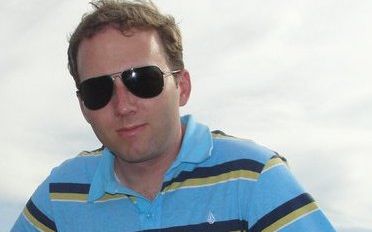 He later moved to Vail Mountain where he managed marketing efforts for the snowsports school and developed the first large-scale Spring Back to Vail end-of-season celebration. He then moved to a brand management position at Beaver Creek. In 2007 he was promoted to head up marketing efforts for Keystone Resort and charged with repositioning the brand as a premier family destination.
"Heading up marketing for one of the most prestigious brands in the ski industry is an incredible honor and truly the opportunity of a lifetime," said Knapp. "The team at Aspen Skiing Company is second to none and I couldn't be more excited to bring my point of view and help further differentiate the brand while bearing in mind its authenticity and heritage. On a personal note, my wife Julie and two boys are excited about relocating to the Roaring Fork Valley and look forward to becoming part of the community and taking advantage of everything it has to offer."
Last year, Knapp was appointed as an at-large board member at the Colorado Tourism Office — a legislatively created division within the Governor's Office of Economic Development and International Trade.
---

331 Comments on "Ex-Vail marketing manager Knapp named vice president of marketing at Aspen Skiing Company"