Scanlan says tea party success in primary should motivate Democratic base
Treasurer Kennedy questions 'risky' choice of Walker Stapleton
House District 56 state Rep. Christine Scanlan, D-Dillon, doesn't put much stock in Tuesday's primary election results that showed her trailing tea party Republican Debra Irvine in Eagle County.
"The primaries when you're unopposed, from my perspective, those numbers don't mean a lot for any candidate, ours or theirs, so I don't read a lot into them," said Scanlan, whose district includes Eagle, Summit and Lake counties. Scanlan got 1,187 votes Tuesday compared to Breckenridge painter and political newcomer Irvine with 1,598.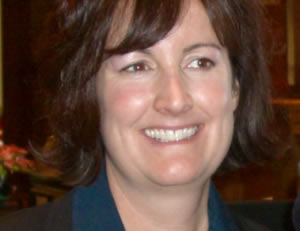 Scanlan, who's been mentioned as a potential Colorado Speaker of the House candidate if she's reelected, said the overall trend of tea party activism that carried Weld County District Attorney Ken Buck and Evergreen businessman Dan Maes to victories over GOP establishment candidates Jane Norton and Scott McInnis respectively, means Democrats need to be just as engaged as Republicans in November.
Buck won the GOP nod for U.S. Senate and will take on incumbent Democratic Sen. Michael Bennet in November. Maes took out former congressman McInnis, who used to represent Eagle County until redistricting, in a race for governor decided by just over 5,300 votes. Maes now faces American Constitution Party challenger Tom Tancredo, also a former congressman, and Democratic Denver Mayor John Hickenlooper in November.
"What it means is November is going to go on voter turnout," Scanlan said. "The tea party folks are activated and they're going to show up at the polls and it's who else?"
According to the Colorado Secretary of State's Office, 326,782 Democrats and 381,833 Republicans voted in their primaries Tuesday, out of 817,458 registered Democrats statewide and 855,667 registered Republicans. That's about 40 percent turnout for the Dems and 45 percent for the Republicans.
In Eagle County there was only one contested local election and it was on the Republican side. Incumbent Sheriff Joe Hoy beat challenger Charles Wolf. But the aggressive challenge to President Barack Obama-backed Bennet by former Colorado Speaker of the House Andrew Romanoff may have brought out more Dems than pundits expected.
"But for Bennet keeping that energy going and keeping folks motivated enough to turn out, I worry a little that Democrats will think Hickenlooper is a for-sure bet [for governor] and so maybe won't show," Scanlan said. "For me it all revolves around turnout."
Scanlan added the Democratic base should be motivated by tea party disaffection and engagement in this election cycle, and no matter what happens in the governor's race – whether Tancredo or Maes or both drop out – she said Democrats should not take a Hickenlooper win for granted.
"If both stay in, I do think it's Hickenlooper," Scanlan said. "If they drop out and another candidate is put forward, who knows? It's still a wild ride from here."
Buck on Tuesday night said Republicans would be able to reunite after the fractious Senate and gubernatorial primaries and reach out to the unaffiliated voters who make up the majority in some parts of the state, especially the mountain counties of the Western Slope.
"When people understand the differences between Ken Buck and Michael Bennet, Republicans will unite and we will be able to reach out to unaffiliated voters,"
Buck told the Colorado Independent
. "The contrast between a Colorado conservative and a Washington DC liberal is going to be stark for voters come November."
In the race for state treasurer, an office originally sought by Republican Beaver Creek resident Ali Hasan – who challenged Scanlan for her House seat in 2008 – GOP voters went with Walker Stapleton 51 percent to 49 for J.J. Ament. Hasan never made it out of the assembly process and onto the ballot in his bid to take on Democratic incumbent Cary Kennedy.
Some observers say Kennedy is being targeted by the right and the deep-pocketed and well-connected Stapleton because of her aspirations for higher office. At a fundraiser in Vail last week, she touted her conservative approach to state finances in a gruesome economic environment. She purposefully kept the state out of risky derivatives and structured investments.
"Walker Stapleton's primary victory gives voters such a clear choice in the treasurer's race – between a risky, unproven candidate, Walker Stapleton, and a proven state treasurer with an excellent record of managing the taxpayers' money wisely, current treasurer Cary Kennedy," said Kennedy campaign manager Serena Woods.
---

7 Comments on "Scanlan says tea party success in primary should motivate Democratic base"