Hoy takes out Wolf in sheriff's primary; Eagle County voters also back Bennet
With 100 percent of the vote counted, the only contested local race in Eagle County's primary election tonight unofficially went to Republican incumbent Sheriff Joe Hoy, 1,373 votes to 1,116 for challenger Charles Wolf.

Eagle County voters also went with the incumbent in the U.S Senate race, picking Democrat Michael Bennet, who had the support of President Barack Obama, by a margin of 1,277 votes to 762 for Democratic challenger and former Colorado Speaker of the House Andrew Romanoff.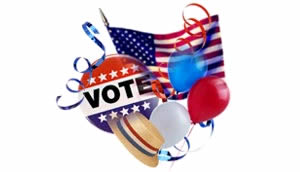 As of 9 p.m., Romanoff had conceded to Bennet in what was a particularly nasty primary race and promised to help him win the general election in November.
On the Republican side, as of 9 p.m., 9News was calling the U.S. Senate race in favor of Weld County District Attorney Ken Buck, a Tea Party favorite, over former lieutenant governor Jane Norton. Eagle County Republicans supported Norton 1,275 to 1,212.
In the Republican primary race for governor, former six-term Congressman Scott McInnis, who used to represent the Vail Valley in the now redistricted 2nd Congressional District, was in a dead heat with Evergreen businessman Dan Maes, despite a plagiarism scandal involving the Hasan Family Foundation, which paid McInnis $300,000 for water articles McInnis later admitted were not his original work.
Seeme and Malik Hasan live in Beaver Creek, and their son, Ali Hasan, unsuccessfully ran for state treasurer this summer.
The winner will take on Denver Democratic Mayor John Hickenlooper, who was uncontested in the primary and garnered 1,724 votes in Eagle County. McInnis got 1,376 votes to 1,070 for Maes.

In the Colorado State House District 56 race, even though neither primary was contested the results did not look good for incumbent Democrat Christine Scanlan of Dillon. Eagle County voters gave Summit County Republican painter Debra Irvine 1,598 votes to 1,187 Democratic votes for Scanlan.
---

440 Comments on "Hoy takes out Wolf in sheriff's primary; Eagle County voters also back Bennet"