Cosmetic plastic surgeon Resnick makes healing connections from L.A. to Vail to Asia
Dr. Jeffrey Resnick hails from L.A. (Brentwood, no less), is a plastic surgeon, and even had a star turn in an Oscar-winning movie. But that's where all the stereotypes about his profession break down.
A reconstructive and cosmetic plastic surgeon at the Vail Valley Medical Center since 2008, it takes less than 10 minutes of talking to the plain-spoken and affable 56-year-old to realize what he's all about.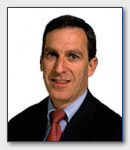 It takes a little longer than that, and even a bit of prying, to get him to talk about "A Story of Healing," which won an Academy Award for best documentary short subject in 1997 by following three plastic surgeons – including Resnick -- doing volunteer reconstructive surgery in Vietnam's Mekong Delta on 110 children with various birth defects and injuries.
The film stemmed from Resnick's longstanding work with Interplast (now ReSurge International) – the oldest of the nonprofit, charitable groups that sends volunteer surgeons around the globe to do reconstructive surgery on burn victims, cancer victims and children suffering from various deformities, including cleft lips and palates.
Resnick's philanthropic work started as a fellow in Southern California in the late 1980s, when he started taking an intern down to small towns in Mexico and performing surgery on children in Red Cross clinics. The work took full flight during his residency and surgical training at Massachusetts General Hospital in Boston, where he got involved with an informal group that took volunteer surgical trips to Vietnam. That experience led to a connection with Interplast, which was interested in doing more in Southeast Asia.
Since then, Resnick spends at least two weeks a year in places like Vietnam, Nepal or Burma (Miyanmar), returning function to children who in the developed world would have had certain deformities dealt with at an early age. But even his day job in Vail involves a fair amount of reconstructive surgery versus the cosmetic surgery that has prompted a wave of reality TV shows in recent years.
"Plastic surgery is related to 'Plastikos,'" which is a Greek term meaning to restore, and plastic surgery is always something that's been involved with reconstruction," Resnick explains. "Most people think of it as cosmetic surgery -- and that's a part of plastic surgery -- but reconstruction is a really large part.
"Even here, I do a fair amount of cosmetic surgery, but I also do breast reconstruction, I do facial fracture reconstruction, I do any type of tumor surgery or reconstruction here, so it's a big part of what I do here as well."
Resnick was recruited to the Vail Valley Medical Center because of the Shaw Regional Cancer Center, which had a need for his reconstructive expertise for patients recovering from a variety of cancer surgeries.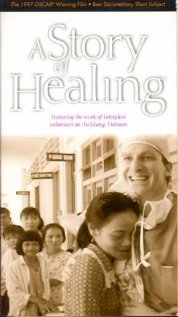 Empty-nesters for the first time – the Resnicks have one son who's a musician in New York and another who's a senior at the University of California at Berkley – Resnick and his wife were able to make the dramatic leap from the demographically similar but climatologically divergent city of Brentwood to the Vail Valley.
"I love it here. I kind of settled in after about 30 minutes," Resnick said. "My wife kind of misses L.A., but she's coming along. It's a very, very welcoming community here and everyone has made us feel very comfortable right from the beginning. I think my wife has more friends here now than she ever did in L.A."
And it's not as if Resnick is unaccustomed to mountainous regions. He still recalls fondly his philanthropic forays in Nepal in the early 1990s. There, Interplast started working with a young doctor named Shankar Rai, who was raised in the hill country and had some limited surgical training in Katmandu. As he gained more experience with each successive Interplast visit, and later more surgical training in the United States, Rai eventually eliminated the need for the international visits.
"Now no one goes to Nepal, because he has his own fellows and travels doing cleft lips and palates and set up a burn unit in Katmandu and does all the major burn cases in the country. Pretty impressive," Resnick said, adding teaching has become an increasingly important part of the overseas trips. But there are typically huge odds against local surgeons having the same success, particularly in war-torn countries.
"That's always the goal, but it takes a very committed individual. And he is very committed individual, but he was doing it against pretty awful odds – the whole Maoist revolution. He would go out in the country with his fellows and take bribe money with him because he'd be stopped all the time, and unless he paid them off, they would kidnap him."
Not something surgeons typically have to worry about – in L.A. or Vail.
Editor's note: This story originally ran in Vail Beaver Creek Magazine.
---

74 Comments on "Cosmetic plastic surgeon Resnick makes healing connections from L.A. to Vail to Asia"