Newly released reports shine more light on Sheen case
Newly released police reports in the Charlie Sheen case allege the actor's wife Brooke Mueller suffered serious head trauma as a result of a "huge fight" with the actor two or three months before his arrest in Aspen.
The reports, previously sealed and obtained first by Real Aspen on Friday, also provide a more complete picture of what appears to have transpired on Christmas Day, when dispatchers reported "a domestic in progress" involving Sheen, who they said was armed with a knife and was attempting to flee the historic West Hallam residence where the couple had been arguing since the early morning.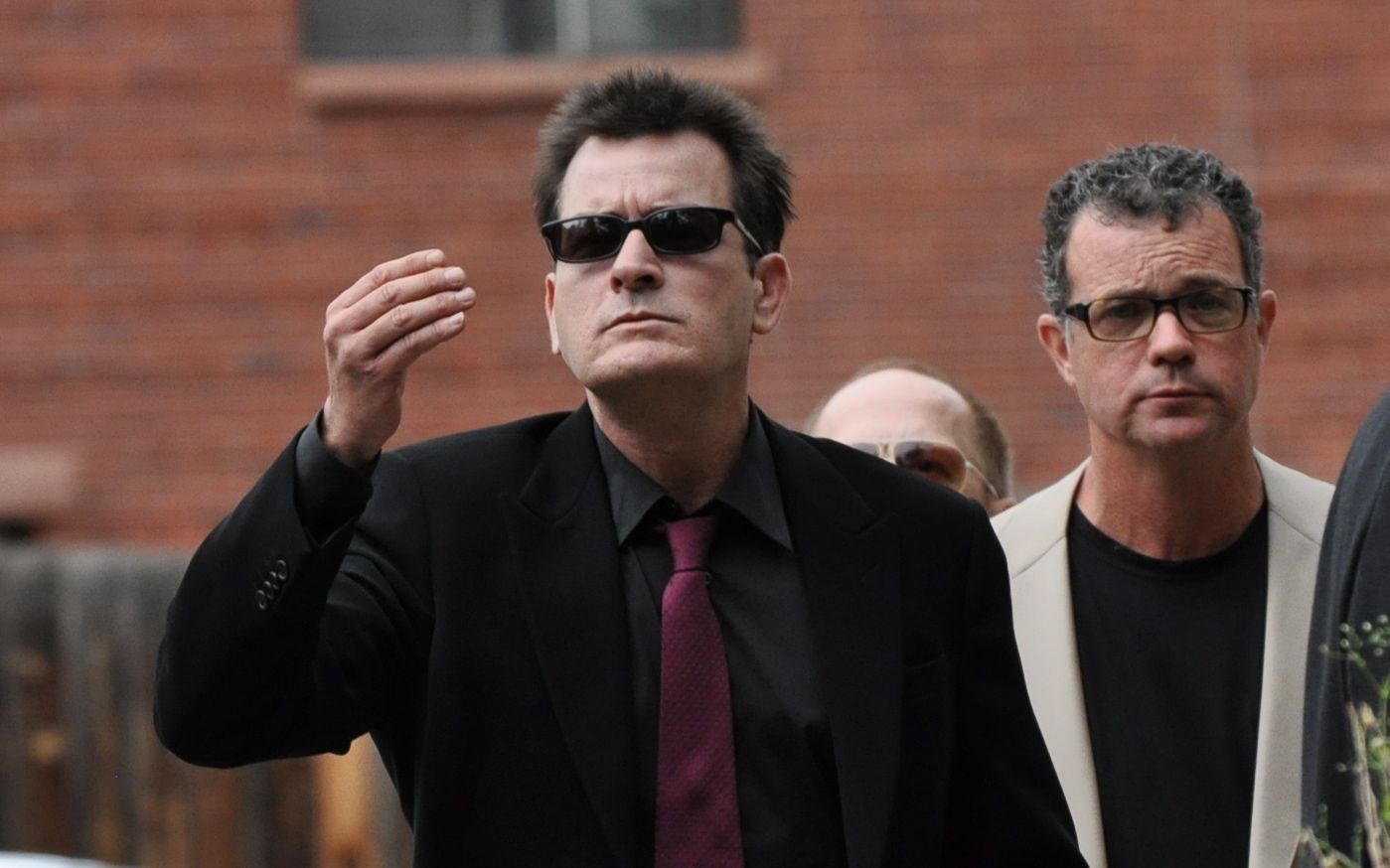 Last week, Sheen
cut a deal
with District Attorney Martin Beeson in which he pleaded guilty to misdemeanor domestic violence assault and was sentenced to 30 days at a drug and alcohol rehabilitation center in Malibu, Calif., 36 hours of counseling and three months of probation. Prosecutors dismissed felony menacing and criminal mischief charges that had been filed against him.
When they arrived, Mueller told three different Aspen police officers that, two or three months earlier in California, the star of the hit TV sitcom "Two and a Half Men" grew enraged when she apparently confronted Sheen over his alleged patronage of prostitutes and threw her around "like a rag doll," according to the reports. She told the officers, in three separate interviews, that Sheen, who she married in the spring of 2008, shoved her head into a piece of furniture that resulted in a closed-head injury, which required a CAT scan and treatment by multiple physicians, the police reports allege.
"I asked [Sheen] if he ever harmed Mueller in the past," Officer Rick Magnuson wrote. "[Sheen] stated that approximately two months ago, in California, Mueller accused him of sleeping with prostitutes. [Sheen] stated that he denied this allegation, which escalated into a 'huge fight.' He added that when Mueller attempted to leave the argument, he grabbed her by the wrist, causing her to fall to the ground. [Sheen] added that Mueller hit the back of her head on a piece of furniture as she fell to the ground. [Sheen] stated that Mueller was injured when her head contacted the furniture. [Sheen] added that neither he nor Mueller reported this incident to law enforcement. [Sheen] added that Mueller received medical treatment for her head injury. [Sheen] added that the Mueller's injury was not intentional, adding that she accidentally hit her head as he was trying to restrain her."
Magnuson wrote he also asked Mueller about the quarrel in California.
"I told Mueller that I confronted [Sheen] about the incident; adding that [Sheen] claimed that Mueller's injury was inadvertent," Magnuson's report continued. "This upset Mueller; she was very adamant that [Sheen] intentionally hurt her by throwing her to the ground, like a 'rag doll.'"
Two other Aspen police officers — Casey Ward, who along with Magnuson was the first to respond to the 911 call, and Valerie McFarlane, who no longer works at the department — gave similar accounts.
But police were not called for what happened in California. They were called because Mueller dialed 911 in Aspen, told dispatchers that Sheen was abusing her, wielding a knife and threatening to kill her.

In three independent and separate interviews, she told police that Sheen had strangled her with one hand and put a knife to her neck with the other, the reports show. Police said they observed red marks on her throat and arms consistent with her story. Photographs of them were taken as evidence. Fading bruise marks from the alleged California incident were also visible on her arm, police wrote.
Officers phoned EMT Katherine Shea Weir who came and examined the injuries visible on Mueller. Mueller's parents, Moira and John Fiore, also arrived at the house and, days later under questioning with a fourth Aspen police officer, Ian MacAyeal, confirmed they too saw red marks on Mueller.
Mueller claimed that Sheen held his knife's 4-inch blade to her neck for 20 minutes, although one of the couple's two sobriety coaches at the house suggested it could have lasted even longer than that.
The coach, Kathleen Marie Conway, told police she "heard yelling upstairs and went to the upstairs bedroom. She observed [Sheen] in the doorway and Mueller in the bed. Mueller saw Conway at the door and screamed, 'He held a knife to my throat for an hour. I want a divorce.' ... [Sheen] yelled back, 'You're not gonna fucking do that. I'm texting my attorney right now and I'll file first.' Conway said she believed both parties had been drinking the previous evening," according to officer McFarlane's report.
Just before 9:30 a.m., Mueller's blood-alcohol level was 1.32 and Sheen's was .049, the reports show.
The argument that led to the 911 call began around 3:30 a.m., Sheen allegedly told Magnuson. Yet, according to another sobriety coach, they had another row at around 10 p.m. the night before, which was Christmas Eve.
The coach, Sammy Kent, who had met Sheen just four days before police showed up in Aspen, said Mueller had "stolen" one of Sheen's Gabapentin pills, which are prescribed for seizures but reportedly also used to curb the taker's appetite for alcohol. "Kent said [Sheen] used a 'loud tone of voice' toward Mueller and was obviously angry with her. Kent said Mueller was apologetic and did not argue with [Sheen]," detective MacAyeal wrote.
Kent told the detective he went to bed around midnight.
"When he awoke at 815 AM, Kent heard yelling coming from the upstairs. He went upstairs and found Mueller and [Sheen] arguing. Conway was also present," MacAyeal wrote. "During the argument, Kent heard Muller accuse [Sheen] of using a knife against her. Kent said Mueller was 'hysterical and highly animated.' Kent said [Sheen] denied using a knife when she accused him of doing so. Kent said [Sheen] was angry but much calmer than Mueller. … Kent said he he didn't know who was telling the truth."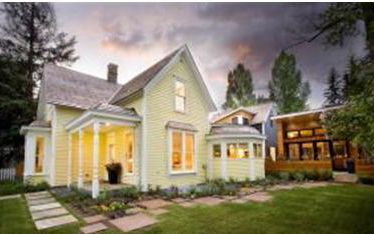 Moira Fiore, a Palm Beach socialite who owns a home in Aspen, told police her daughter and Sheen had been experiencing marital problems for a while.
"The basis of the problems seem to stem from difference in lifestyles. Fiore said Sheen likes to stay home while Mueller is more social," MacAyeal wrote. "Fiore said the two have been talking about divorce or separation recently. Fiore said three months ago, Mueller had told Fiore that Sheen had pushed her. This incident went unreported to LAPD. She said the fight was probably about talk of divorce or the kids."
Fiore told the detective Mueller and Sheen "don't fight when they are sober" but the couple does struggle with sobriety.
"Fiore said Mueller was incoherent, scared and shaking when she saw her daughter Christmas morning," MacAyeal wrote. "She said Mueller had been drinking vodka. … Fiore said Mueller slept throughout the day after police left and didn't say much about what happened. … Fiore said Sheen and her daughter love each other and if Sheen used a knife it would only be to scare her. Fiore said Mueller knows how to 'push his buttons.'"
The morning of the incident, John Fiore told police, he had never seen his step-daughter so upset.
Sheen told Magnuson that Mueller's jealousy over his relationship with his daughter from another woman provided the catalyst for their Christmas morning row at the rented 320 W. Hallam St. home.
Sheen "explained that he and the daughter share an affinity for both astronomy and the song 'Drops of Jupiter' from the band 'Train.' [Sheen] added that he bought two tracking telescopes; one for his daughter and one for him so they could both look at the same point in the universe at the same time, as a way of staying connected," Magnuson wrote. "[Sheen] added that Mueller was jealous of this relationship with his daughter. He stated that Mueller said, 'You have a song you share with your daughter, but not one with me.' [Sheen] replied, 'It's my daughter, can I have this moment?' [Sheen] was emotional while telling this story."
Sheen also allegedly told Magnuson the argument was mostly verbal, other than some light slapping on each other's wrists and forearms.. The star also admitted to breaking two pairs of Mueller's glasses, the reports said.
Further revealed in the police reports is that when Magnuson first questioned Sheen, the actor — also known for blockbuster films like "Wall Street," "Major League" and "Platoon" — apparently coughed up a fake ID.
Sheen's birth name is Carlos Irwin Estevez.
"I asked Estevez for his identification and he handed me a California driver's license (Charles I Sheen [09/03/1965]). He said, 'It's fake, I had it made from someone on the set after I lost the real one,'" Magnuson wrote.
Magnuson noted that he confiscated the bogus identification card.
Chief Deputy District Attorney Arnold Mordkin on Sunday said all the evidence laid out in the police reports were not enough to convince his office to try to take the Sheen case to a jury trial.
"We don't discuss why we make the deals we make and I'm not going to discuss it now," the Aspen prosecutor said. "But I am certainly not one to give away the farm, nor is Martin [Beeson]."
Mordkin also said that, upon review, facts did not support some claims made in those police reports.
Even though at least four Aspen police officers had direct involvement in the investigation of the case, Mordkin told Real Aspen that the district attorney's office only planned to call two as witnesses.
"I don't recall all the reports but the two officers who would have been testifying were Magnuson and McFarlane. I don't recall off the top of my head who else was there and who did any investigating. My recollection was there may have been other officers there but not with firsthand knowledge," he said.
Mordkin added that prosecutors followed up with the incident in California that is alleged to have occurred a couple months before the one in Aspen, but that the claim could not be substantiated.
"You don't try cases on police reports," Mordkin said. "If we would have called some of those witnesses to trial, I can assure you we would have been looking at a lot of empty chairs."
---

272 Comments on "Newly released reports shine more light on Sheen case"