Beaver Creek to keep Grouse Mountain open through closing day
With more than a foot of snow in the last week and 367 inches season to date, Beaver Creek announced it plans to keep Grouse Mountain and the Grouse Mountain Express Lift (Chair 10) open through closing day on Sunday April 17.
The resort's annual snowfall is more than five feet above normal at mid mountain and skiers and snowboarders will be able to ride 1,180 acres and 85 trails across a variety of terrain through closing weekend. The terrain in Royal Elk Glade and Stone Creek Chutes also will remain open as conditions permit each day through closing weekend.
The following lifts will remain open through closing day (April 17) at Beaver Creek: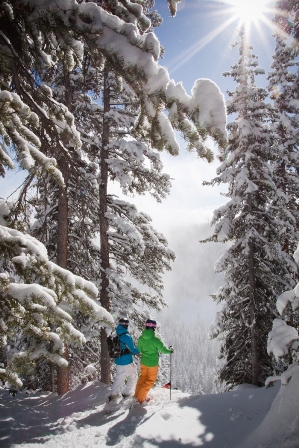 * Buckaroo Gondola (#1)
* Rose Bowl Lift (#4)
* Centennial Express Lift (#6)
* Cinch Express Lift (#8)
* Birds of Prey Express Lift (#9)
* GrouseMountainExpress Lift (#10)
* Four Surface Lifts
Rose Bowl fans can take their last nostalgic (and lingering) lift ride up the Rose Bowl Lift (#4) throughout next week and closing weekend. A new high speed quad is being installed during the summer that will cut the current ride time nearly in half at just over five minutes.
Also join Beaver Creek closing weekend for a celebration of ski history, racing and tradition as the Vintage Ski Fest and The Jimmie Heuga Vintage Ski Race returns on Saturday, April 16 in honor and memory of ski racing legend Jimmie Heuga.
The event is a throwback to the 1940s, featuring a lineup of competitions on the Haymeadow Race Course complete with canvas competitor bibs, hand-painted banners, natural bamboo gates, an old fashioned scoreboard and more.
Participants should dust off the ol' skis, gear and vintage fashion apparel and join the competitions for a chance to win prizes, including Epic Passes and American Airlines tickets, or just stop by as a spectator to enjoy the final weekend of the ski season.
Prizes will be awarded in the competitive events as well as for best costume. Visit www.beavercreek.com/vintageskifest for additional event details and competitor registration information.
For more information on all of the resort's terrain updates and activities visit www.beavercreek.com or m.beavercreek.com from your mobile phone.
---

8 Comments on "Beaver Creek to keep Grouse Mountain open through closing day"