Rescuers search for Denver men missing after ski trip to backcountry hut near Aspen
A search for four men from Denver is under way in the mountains above Aspen after they didn't return from a multi-day backcountry ski trip to the Goodwin Green Hut on time.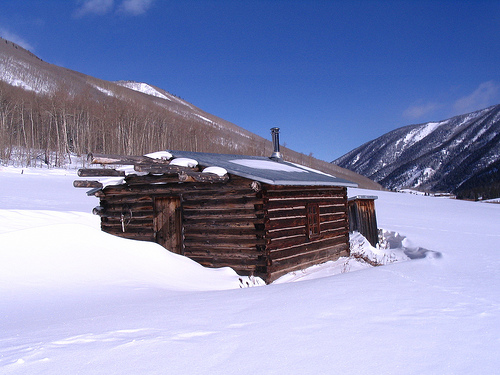 The men reserved the hut for Saturday, Sunday and Monday nights but, according to law enforcement, they told their friends they would be coming out of the backcountry on Monday. A heavy snowstorm, however, blew into Aspen on Sunday and Monday so it was expected they would return Tuesday instead.
The Pitkin County Sheriff's Office was notified of the overdue party on Monday evening. Authorities located the missing skiers' vehicle at the Ashcroft parking area off of Castle Creek Road and "per standard procedure, a note was left on the vehicle asking the skiers to phone the Sheriff's Office upon reaching cell range," according to a press release issued Tuesday night.
When the skiers did not come out by Tuesday afternoon, the sheriff's office and Mountain Rescue Aspen initiated a search for the four missing men, the sheriff's press release said.
"At the time of this release there are two snowmobiles and their operators making their way to the Goodwin Green Hut via Richmond Ridge to attempt to ascertain the skiers' location, point last seen, and/or direction of travel."
The Goodwin Green Hut is almost a dozen miles south of Aspen and part of the famed Alfred Braun hut system. It is located at 11,680 feet and mostly surrounded by the Collegiate Peaks Wilderness Area.
The area is prone to avalanches. Between two and three feet of snow has fallen in Aspen since Sunday.
The one-level Goodwin Green Hut sleeps 10 and includes propane burners for cooking, photovoltaic lighting, mattresses and pillows, eating and cooking utensils, toilet paper, matches and cleaning supplies. Hut users typically melt snow for water. Guidebooks say that routes to and from the hut are not well marked or maintained.
It is
reportedly the most remote
and hardest to find of the Alfred Braun huts.
---

133 Comments on "Rescuers search for Denver men missing after ski trip to backcountry hut near Aspen"