Vail's Vonn takes 13th in sloppy slalom to fall behind Riesch by 3 points in overall chase
Vail's Lindsey Vonn may have just seen her hopes for an American record fourth straight overall World Cup title slip away in the soggy, slushy muck of a Lenzerheide, Switzerland slalom course. Vonn finished 13th in today's World Cup Finals slalom to relinquish her briefly held overall lead to Germany's Maria Riesch, who finished fourth and now leads by a mere three points.
While the men's giant slalom was scrapped due to overnight rain and wet snow at the low-elevation resort (Lenzerheide's base is only slightly higher than Denver at 5,500 feet), the women went ahead with the slalom. Thursday's super G – a speed event Vonn has dominated this season – was cancelled due to poor weather and course conditions.
Vonn picked up 20 points for at least cracking the top 15 today, and now stands at 1,725 points for the overall title. But Riesch picked up 50 points for finishing fourth and now stands just three points ahead at 1,728. Tina Maze of Slovenia won today's sloppy slalom.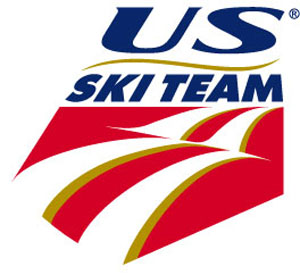 Both Vonn and Riesch finished one hundredth of a second from placing one position lower and therefore landing fewer points. Riesch was just one hundredth from fifth and Vonn just one tenth from finishing out of the points altogether (only the top 15 earn points at World Cup Finals, versus top 30 in regular World Cup races).This is the tightest women's overall battle since 2005, when Swede Anja Paerson edged Janica Kostelic of Croatia by the same three-point margin.
If the women's GS on Saturday is canceled, it will not be made up, and Riesch will win her first overall title by default. If the race is run and the two friends and rivals improbably wind up tied, Vonn would get the overall globe because she has more wins this season – eight versus six for Riesch.
"I think at the end now no matter what happens I will be happy with the season," Vonn said. "I've worked hard and I've done the best I could. I'm in the fight. Obviously, if we don't race tomorrow, we'll be very disappointed to lose the overall by three points. There was a lot of manpower out there on the course working extremely hard. I'm really thankful for them and hopefully they will work just as hard tomorrow."
Vonn said the depth of the women's field and the emergence of Riesch in speed events has made it harder to claim the overall globe.
"I definitely feel like the field is getting stronger and stronger and it's getting harder and harder to stay ahead of them, especially in downhill and super G," Vonn said. "Maria [Riesch] has stepped up and has skied incredibly well this year in both downhill and super G. It's definitely been hard to stay ahead of her."
Park City, Utah's Ted Ligety won the men's season GS title by default when that race was scrapped today. He now has an American record three season GS globes (2008, 2010, 2011).
Ligety dominated in GS this winter , starting off with a win at Beaver Creek in December. He followed that with wins at Val d'Isere, France and Alta Badia, Italy. He then went on to capture the giant slalom World Championship title in Garmisch-Partenkirchen, Germany in February.
"I didn't ski all that well last season and still was able to win the title," Ligety said. "This year I definitely did it in the fashion that I'm more proud of. Winning the World Championships was pretty huge. It was a good feeling being able to win under that kind of pressure."
Two of the five regular season World Cup GS races were canceled due to weather this season.
"You always want to have more races then less races and it's kind of a weird season losing two full GS races," Ligety said. "But I'm pretty happy about it; anytime you get a title it's a good year – definitely something I'm psyched about."
He agreed with the decision to scrap today's GS.
"It's just bad luck, but it's definitely good that they canceled it when it's going to be bad weather conditions. You'd hate to win or lose a title based on fluky race conditions."
OFFICIAL RESULTS
Audi FIS Alpine World Cup Finals
Lenzerheide, Switzerland – March 18. 2011
Slalom
1. Tina Maze, Slovenia, 1:29.33
2. Marlies Schild, Austria, 1:29.38
3. Veronika Zuzulova, Slovokia, 1.29.97
-
4. Maria Riesch, Germany, 1:29.99
13. Lindsey Vonn, Vail, CO, 1:30.98
26. Julia Mancuso, Squaw Valley, CA, 1:31.91
---

247 Comments on "Vail's Vonn takes 13th in sloppy slalom to fall behind Riesch by 3 points in overall chase"