Snowmass slide victim 'a risk taker who loves the outdoors, skis like there's no tomorrow'
ASPEN -- Authorities Wednesday identified a skier who died in an avalanche in the East Snowmass Creek backcountry Tuesday afternoon as 26-year-old Brandon John Zukoff.
Zukoff, who originally hailed from Grand Blanc, Mich., had lived in the Snowmass area for four years.
While skiing out of bounds with two companions, Zukoff apparently triggered an avalanche when he entered Sands Chute, accessed from the edge of Sneaky's run in the Big Burn area of Snowmass.
His friends told authorities they were able to reach Zukoff about five minutes after the slide occurred. They located him with "a positive probe strike" but were unable to resuscitate him, authorities said.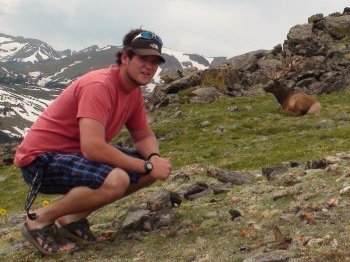 The slide was reported to the sheriff's office at 4:06 p.m., just after the lifts closed at the ski area.
Due to the approaching darkness and treacherous terrain, a recovery of Zukoff's body was not immediately attempted. Authorities planned to retrieve him on Wednesday but called the recovery off due to unsafe conditions. Zukoff is at the bottom of the chute, estimated to be 10,000 feet in elevation.
Aircraft and an eight-person snow safety team went into the area Wednesday morning to assess the situation. Unstable snow and Zukoff's location combined to make a recovery too treacherous, they said.
"I've been to a lot of accidents and I haven't seen any terrain this complicated … or dangerous" said Brian McCall, Colorado Avalanche Information Center.
More snow is in the forecast for the Aspen and Snowmass areas this week so it is unknown when the recovery will take place. "Future efforts to recover the skier's body will be evaluated as conditions allow," a press release from the Pitkin County Sheriff's Office stated.
Zukoff's friends and family told authorities he loved living and recreating in the Aspen/Snowmass area.
He worked at the Timberline and Timbers Lodge in Snowmass.
His girlfriend, Kait, released the following statement written by Zukoff to the media:
"As I roam the earth as a free spirited ski bum I want to be known as a fun loving, thrill seeker who loves nothing more in life than homemade chocolate chip cookies and a big glass of skim milk. I want to be looked at as a loyal grandson, son, brother, friend and teammate while maintaining the freedom to do things on the spur of the moment. I'm a Christian who believes all things happen for a reason and that good things happen to good people. After my days wandering this place we call earth are over, I want to be looked at and remembered as a caring man who would do just about anything for anyone. I want people to also remember me as random, intelligent, honest, trustworthy and last but not least a risk taker who loves the outdoors and skis like there's no tomorrow."
Zukoff's death marks the fifth avalanche-related fatality in Colorado this ski season.
Another Michigan man was killed Wednesday in a high-speed ski crash on the intermediate Larkspur run at Arapahoe Basin ski area, according to the Summit County Coroner's Office.
The 32-year-old from Redford Township, Mich., who was not identified pending notification of next of kin, reportedly died due to blunt-force chest trauma.
---

1 Comment on "Snowmass slide victim 'a risk taker who loves the outdoors, skis like there's no tomorrow'"