Train to headline 10-day Spring Back to Vail free concert series
Festival to run longer, feature more acts because of late Easter holiday
The Grammy-award-winning band Train will headline the festivities at this year's Spring Back to Vail concert series, Vail officials announced today.
Spring Back to Vail will feature 10 concerts in 10 days, with the festival running from April 15-24. Stephen Marley, Sierra Leone's Refugee All Stars, The Greyboy Allstars and Shpongle presents the Shpongletron Experience will also play concerts as part of the super-charged lineup of music.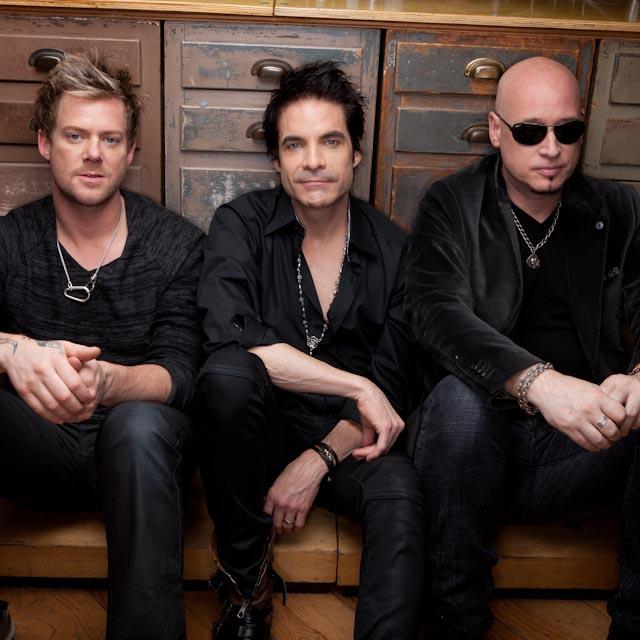 More bands will be announced as the schedule develops. Best yet, all concerts and events that are part of Spring Back to Vail will be offered free of admission to Vail's guests.

"Because Vail stays open later this year until Easter Sunday, we've re-structured Spring Back to Vail to serve the most number of our guests across the final two weeks," said Adam Sutner, director of sales and marketing for Vail Mountain. "Importantly, we were able to do this and still keep our free admission promise to our visitors. As the leading U.S. ski resort, we strongly believe it is incredible events like these that keeps our guest proposition compelling."

Fresh off their 2011 Grammy win for Best Pop Performance By A Duo Or Group With Vocals for their hit song "Hey Soul Sister," Train will play a headliner concert in Vail on Saturday, April 16. Also known for their popular hits "Meet Virginia," "Drops of Jupiter" and "Calling All Angels," Train has released five studio albums in their 17 years together. Their live shows are upbeat and sure to rock crowds of all ages.

Stephen Marley, son of Reggae legend Bob Marley, will take the stage at Spring Back to Vail on Saturday, April 23. Stephen has collaborated often with his siblings Damian Marley and Ziggy Marley, and in 2007 released his debut solo album Mind Control. Stephen's show is sure to be jam-packed with Reggae beats that will keep Spring Back jumping.

Sierra Leone's Refugee All Stars will return to Spring Back to Vail on Sunday, April 24. The Refugee All Stars played at Spring Back to Vail in 2010, and due to the overwhelming positive response to their concert, Vail has decided to bring them back for an encore performance. Formed of refugees displaced to Guinea during the Sierra Leone Civil War, this band's uplifting message and beats make for a live show that is loved by audiences all around the world.

Funk/jazz group The Greyboy Allstars will take the stage in Vail on Sunday, April 17. Originally a collaboration between turntablist DJ Greyboy and saxophone great Karl Denson, the band has grown to include six members and a whole lot of raw talent. Having played together for nearly 20 years, the band has honed their on-stage performance and will play a show that is sure to please.

On Friday, April 22 British electronica project Shpongle will present the Shpongletron Experience. The concert is sure to be a DJ set unlike anything Vail has ever seen. Currently working on their fifth album, Shpongle has sold out gigs around the globe and is known for their unique sound comprised of sampled eastern ethnic instruments mixed with western contemporary synthesizer-based psychedelic music. Immediately coming off their 2011 Coachella performance, Shpongle presents the Shpongletron Experience will be a show not to miss.

The jam-packed lineup of entertainment for Spring Back to Vail will also include bar parties, the Spring Back to Vail Expo Village and the wet 'n' wild World Pond Skimming Championships on Sunday, April 24.

For more information on Spring Back to Vail, including the full schedule of events as it develops, visit www.vail.com.

Spring Back to Vail is presented Vail Mountain, Bud Light, SoBe Lifewater, Sprint, Captain Morgan, Town of Vail, Cadillac, Maui Jim and Men's Journal and is sponsored in part by Nature Valley Granola Bars, Sonnenalp Resort of Vail, SmartWool, Vail Daily and KZYR-The Zephyr.

Spring Back to Vail Band Schedule (more bands to be announced):
Saturday, April 16 – Train
Sunday, April 17 – The Greyboy Allstars
Friday, April 22 – Shpongle presents the Shpongletron Experience
Saturday, April 23 – Stephen Marley
Sunday, April 24 – Sierra Leone's Refugee All Stars

---

0 Comments on "Train to headline 10-day Spring Back to Vail free concert series"
Be the first to comment below.