Lawyers closing in on plea deal in Charlie Sheen assault case in Aspen
Negotiations in the curious case of Charlie Sheen appear to be back on track as the defense and prosecution look for ways to avert going to trial, the actor's attorney told Real Aspen on Thursday.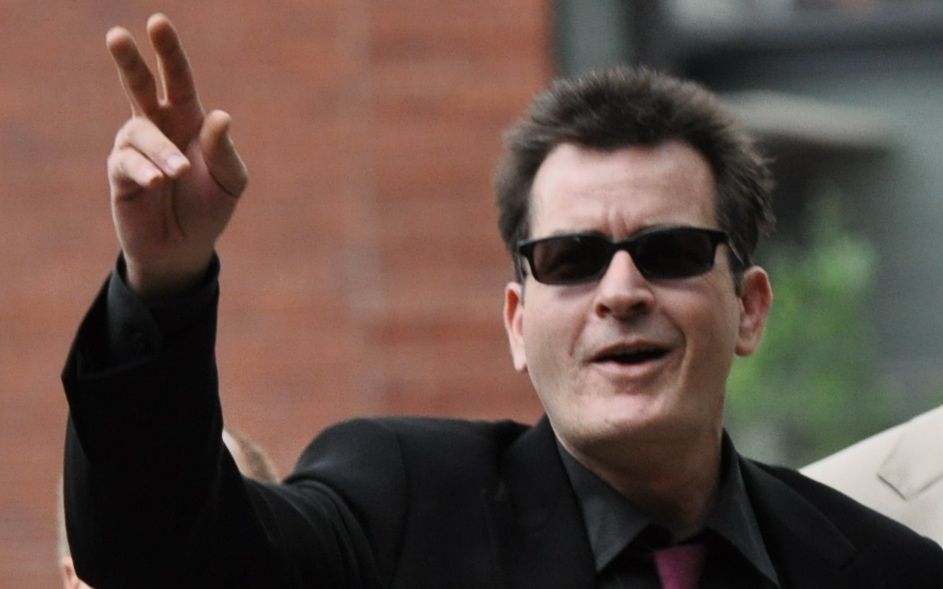 "I wouldn't characterize it as 'we're far apart.' Every time we talk, we get a little closer,"
Yale Galanter
said of his most recent discussions with the
9th Judicial District Attorney's Office
in Colorado.
Galanter, who initially entered the case representing the alleged victim, Brooke Mueller Sheen, confirmed he is now — and has been for a couple of months — handling plea negotiations for Charlie Sheen, who is accused of assaulting his wife at an Aspen home while vacationing here over Christmas.
Galanter has law offices in Florida but spends much of his time at his Aspen home. Local attorney Richard Cummins, who Sheen retained immediately after he was arrested, continues to represent the actor in courtroom proceedings.
Initially it was Cummins and Chief Deputy District Attorney Arnold Mordkin who were doing the negotiating. But just like there was a changing of the mediating guard for the defense, Mordkin's boss, District Attorney Martin Beeson, is now the point man for settlement discussions in the case.
"Martin, Arnie and the entire team of people who are opposing me have been beyond cordial, professional and ethical in my dealings with them," Galanter said. "We're working through this."
A message left for Beeson was not returned.
A deal had been in place that would have seen Sheen plead guilty to felony menacing and spend between two and four weeks in Pitkin County Jail in return for a deferred sentence that would have wiped the incident from his criminal record if he stayed clear of trouble.
Moreover, the arrangement also would have only required Sheen to spend his nights at jail; he would have been allowed to volunteer at Theatre Aspen during the day. But the deal went up in smoke in June, just hours before it was to be presented to Judge James Boyd, when Sheen's attorneys learned the actor would not be able to choke down cigarettes, and enjoy other privileges, at Theatre Aspen.
The next scheduled court appearance for the "Two and a Half Men" star is Aug. 2. Asked if he thought the court date would stick or be rescheduled as has happened before, Galanter responded, "That's a good question. A deal is not a deal until it's a done deal. Last time we thought we had a deal and we ended up with no deal at all. I don't mean to sound flippant, but that's the reality of the situation right now."
Sheen wed Brooke Mueller in May 2008 and welcomed twins, Bob and Max, in March 2009. They were reportedly having marital problems when they came to Aspen that ended in Sheen's arrest.
According to a 911 recording released by Aspen police, Mueller could be heard weeping as she told the dispatcher, "My husband had me (inaudible) with um, with a knife, and (inaudible) he threatened me. … I thought I was going to die." The 911 call was placed at 8:34 a.m. Dec. 25. Police have said that Mueller told officers that Sheen put a knife to her throat, broke her eyeglasses, and threatened to have her killed. He is charged with felony menacing, third-degree assault and criminal mischief. He is free on an $8,500 bond.
Since the incident, both Sheen and Mueller have been in and out of rehab, and the headlines. One of the splashier stories in big, bold type: Twice in four months, Sheen had his car stolen and driven off a cliff in Los Angeles.
But given his financial wherewithal, Sheen shouldn't be forced to walk to work.
Next season, Sheen will reportedly rake in almost $2 million per "Two and a Half Men" episode, which is almost double what he was paid before, when he was already the best-paid actor on television.
---

49 Comments on "Lawyers closing in on plea deal in Charlie Sheen assault case in Aspen"