Eagle County sets new foreclosure record in 2010, but real estate sales point to slow recovery
Last year saw a new record number of foreclosures in Vail, Beaver Creek and surrounding Eagle County, but it also saw a significant increase in home sales over 2009, which may wind up being the low mark in a mountain real estate crash unlike anything since the 1980s.
Counties throughout the high country -- from Pitkin (Aspen) to Routt (Steamboat) to San Miguel (Telluride) – all set new records for the number of foreclosures,
according to the Denver Post
, surpassing dubious marks all established in the 1980s.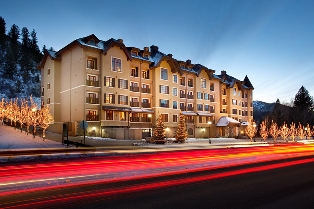 That was when Colorado's oil and gas economy crashed just as a savings and loan scandal broke and interest rates soared toward 20 percent. In neighboring Garfield County (Glenwood Springs, Rifle) – which also set a new record with 644 foreclosure filings in 2010 – the previous high-water mark of 1985 came soon after the
oil shale bust now known as "Black Sunday
."
Neil Bush, younger brother of former President George W. Bush and son of then-Vice President and later President George H.W. Bush, came to symbolize the national savings and loan crisis – particularly in Colorado, where he was on the board of failed Silverado Savings and Loan in Denver.
Newly built Beaver Creek, launched in 1981 largely with Texas oil millionaires in mind, languished for the better part of a decade until an unprecedented recovery in the early 1990s that resulted in more than 15 years of upward-spiraling mountain real estate prices.
That bubble finally burst starting in 2007, and new construction dropped off a cliff in late 2008. Eagle County set a new foreclosure mark with 618 filings in 2010, breaking the old mark of 599 in 1987, according to the Post. Some experts predict things will only get worse before they get better, but there are signs of a turnaround already.
Eagle County saw more than $113 million in home sales in November compared to $82 million a year ago. Overall, with one more month left to report, sales were up 71 percent in 2010 compared to 2009, and the number of deals was up 37 per year-to-date, with 1,153 transactions compared to 843 in 2009.
According an analysis prepared by Land Title Guarantee Company, the dollar volume dropped from $2.96 billion in 2007, plummeting 25 percent to $2.23 billion in 2008 and a whopping 60 percent to just over $898 million in 2009. Sales in 2010 were closing in on $1.4 billion with December still left to report – a rebound to some degree, but still way down from 2007.
The wealthy are starting to spend again. In November, Eagle County saw six homes sell for more than $4 million each, bringing the total of homes sold in Eagle County for more than $4 million to 41 for the year.
But what seems to be getting the market revved up again is a realization that homeowners need to reset their asking prices to anywhere between 30 and 70 percent of what they were getting before the bust.
In recent release about sales at The Ascent, a 49-unit condo project in Avon at the base of Beaver Creek, the developer noted that in three weeks between mid-December and early January they put 26 of the units under contract. But they also pointed out that, "Prices are approximately 50 percent to 67 percent of the 2008 pricing, with units for sale from the mid-$300,000's to $1.1 million."
Those are unheard of prices in a market where, for nearly two decades, homeowners came to expect returns anywhere from 50 percent to a doubling of their money. Now speculation centers and how many years it will take to return to 2007 prices.
---

211 Comments on "Eagle County sets new foreclosure record in 2010, but real estate sales point to slow recovery "