Woman dies after hitting a tree skiing at Snowmass on Thursday
Police also report Aspen lift operator missing for nearly a week
Kiera Tongish, a 22-year-old resident of Aspen, died after crashing into a tree at Snowmass on Thursday.
The young woman was on the intermediate Grey Wolf ski trail when she lost control and struck a tree at 1:41 p.m. An ambulance took her to Aspen Valley Hospital where she was pronounced dead. She was wearing a helmet.
Officials said Tongish was skiing with friends when the accident happened. She was employed by the Aspen Skiing Company but was not working at the time of her fall. She worked in ticketing and was a lift operator at Buttermilk.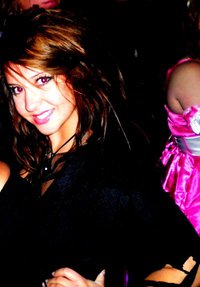 "This is a shocking and tragic accident that deeply affects everyone in the company," the Aspen Skiing Company said in a statement. "Our deepest sympathies and condolences are with her family and friends at this time."
Tongish also worked at the Wienerstube.
"Kiera has worked with us at the Wienerstube the last two years and she was a very well liked and happy waitress," Wienerstube owner Harald Neuweg wrote in a message to Real Aspen on Friday. "We are all in shock. Our deepest sympathies and condolences go out to her family and friends. We miss you Kiera! RIP."
Her Facebook profile indicates she graduated from the University of Bristol in the United Kingdom in 2009, liked President Barack and Michelle Obama, the Aspen Institute and a "Democrats Abroad" group.
This is the first skier collision fatality of the 2010/2011 season in Colorado, although the director of ski patrol died in an in-bound avalanche at Wolf Creek last month
In other Aspen news, Aspen Police reported a 28-year-old lift operator has been missing since Nov. 27.
Police say George Aldrich tossed back a couple drinks with friends at Eric's Bar on Saturday, Nov. 27, boarded a Roaring Fork Transportation Authority bus and exited at the Truscott affordable housing development at 11:20 p.m.
Nobody is known to have seen him since.
His co-workers reported Aldrich missing after he failed to show up for work the following Monday.
An intelligent and likable twenty-something from Rhode Island, Aldrich told his family he loved Aspen, where he landed a job as a lift operator and had hoped to teach snowboarding. Those who know him say he is a hard worker and reliable. Missing work just doesn't seem like something they say he'd do.
"He is a college graduate who majored in business at Johnson & Wales University," Aldrich's sister, Brooke Aldrich-Glasgow who lives back East, told AOL News earlier this week. "He loved marketing, but snowboarding is his first passion. He is an outdoors guy, and he's in love with Aspen."
Aldrich's father, George Sr., who is dean of admissions at LaSalle Academy in Providence, R.I., and the missing man's brother, Sean Aldrich, flew to Aspen this week to help authorities in their search for George Jr.
Someone with the Roaring Fork Transportation Authority reviewing footage spotted Aldrich boarding a bus alone not long after his friends had seen him at Eric's Bar. Aspen police say the video appears to show Aldrich sat alone and left alone, although several other passengers got off at the same stop.
It is not known where Aldrich went next.
He didn't live at Truscott, off of Highway 82 on the outskirts of Aspen. He was living in Club Commons employee housing in Snowmass Village.
"Police are attempting to identify other bus passengers who boarded the same downvalley bus Saturday night at Rubey Park," authorities said Friday.
The video is reportedly the best lead police have in the case so far. Search and rescue teams on foot and by air have already scoured parts of the upper valley looking for Aldrich. They are planning a renewed ground search of the Truscott area and Aspen municipal golf course on Saturday to try to learn more about Aldrich's disappearance.
---

428 Comments on "Woman dies after hitting a tree skiing at Snowmass on Thursday"