McInnis still 'in it to win it' despite plagiarism scandal
Both parties turning up the heat on former Vail-area congressman in governor's race
Scott McInnis owned Eagle County – home to Vail and Beaver Creek - when he represented it as part of the 3rd Congressional District between 1992 and 2002.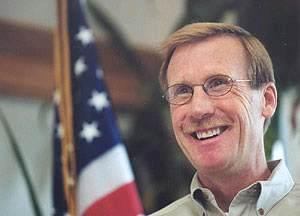 The six-term Republican U.S. representative typically carried the county by upwards of 70 percent of the vote, winning it by a 62 to 31 percent margin in 2000 – the last year he stood for re-election locally before redistricting put the county in the 2nd Congressional District.
Now the former Glenwood Springs cop is in a fight for his political life after
the Denver Post on Monday
revealed he plagiarized articles on water issues for the Hasan Family Foundation, which paid him $300,000 after he left congress in 2004.
Yes, that Hasan family. Pakistani immigrant and managed healthcare pioneer Malik and his Republican fund-raising philanthropist wife Seeme, who own a home in Beaver Creek. Their flamboyant son, Ali, has now unsuccessfully run as a Republican for both the state House seat representing Eagle County (in 2008) and for state treasurer this year. Along with McInnis, Ali Hasan is listed as one of three fellows for
the Hasan Family Foundation
.
"Normally, I'd be happy to chat, but this is a Foundation matter and I'm waiting to chat until after their internal investigation is wrapped up," Ali Hasan said Thursday of the McInnis scandal, which is threatening to derail him in his gubernatorial primary race with Evergreen businessman Dan Maes.
Some Republicans are calling for McInnis to step down before the Aug. 10 primary. Others want to shepherd the frontrunner through the primary and then replace him in the general election run against Denver mayor and Democrat John Hickenlooper in November.
McInnis said
on his facebook page Thursday
that he's staying in the race: "I am in it to win it. We will continue to fight for Colorado's businesses and families and will not leave this race. Stay strong!" McInnis reportedly cancelled a fundraiser in Aspen Thursday.
Long perceived as a moderate, although he's been swinging increasingly to the right in the governor's race – including saying Colorado should pass something similar to Arizona's controversial immigration law - McInnis has a recent history of clashing with the Colorado Republican Party establishment, and that may cost him now as he stumbles less than month before the critical primary vote.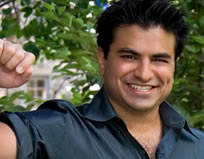 In 2008, a week before the general election,
McInnis told Real Vail
that he would have won against Democrat Mark Udall, who was leading former Colorado Republican Congressman Bob Schaffer in the U.S. Senate race at the time.
"I would have beat Udall, that wasn't the issue," McInnis said. "Frankly, I have more difficulties with the right wing of my party than I do with taking on a Democrat. Udall was not the biggest threat I faced in the election. My biggest threat was getting through the primary."
That was a direct slap at Colorado Republican Party Chairman Dick Wadhams, who backed Schaffer over McInnis when McInnis first considered running for the Senate in 2007. Right after the McInnis plagiarism story broke on Monday, Schaffer rubbed McInnis' nose in the scandal on his Twitter account: "Family Foundation miffed it paid $300k to congressman for plagiarized work & no-shows," Schaffer tweeted, linking to the Post story.
Amid swirling speculation Wadhams will move to replace both McInnis and Maes in the run against Hickenlooper, the GOP party chief issued this statement Thursday: "The caucus-assembly and petition processes have determined what candidates will appear on the primary election ballot and that is how it should be."
Democrats were speculating Thursday that McInnis will be forced to bow out and Maes will be offered a deal to step down.
"We intend to put a big spotlight on what the Republican Party elites and power brokers do to manipulate the primary ballot, including any efforts to force Dan Maes off the ballot," Colorado Democratic Party Chairwoman Pat Waak said in a release. "McInnis has shown that he lacks the integrity to hold office. It's unclear whether Dan Maes has the integrity it will take to say 'no' to any back-room political deal."
It's unclear, however, if the Republicans would be able to get a replacement candidate on the primary ballot. Secretary of State Bernie Buescher, a Democrat, addressed some of that uncertainty in a release Thursday:
"This week, my office has fielded numerous calls asking for answers to hypothetical questions related to whether a candidate may be replaced in a contested primary. At this point, no decision will be given to speculation that may impact a current and actual contest. Any conclusions reached by my office to these inquiries may potentially have an unintentional effect on an ongoing race.
"If a scenario does occur with actual implications to the ballot, voters can rest assured my office will provide a timely and clear decision that follows Colorado's constitutional and statutory provisions," Buescher said. "Only after all individuals and organizations impacted by this decision have had an opportunity for reasonable input, will we issue an official position."
---

55 Comments on "McInnis still 'in it to win it' despite plagiarism scandal"