Hickenlooper names Vail Valley Rep. Scanlan to key legislative leadership position
State House vacancy committee to select replacement in HD 56
Governor-elect John Hickenlooper today named Rep. Christine Scanlan, D-Dillon, to his senior leadership team as Director of Legislative Affairs and Strategic Initiatives.
Scanlan, a rising state House star who was mentioned as a potential Speaker of the House candidate before Republicans regained control of the House earlier this month, will lead the administration's legislative strategy and "oversee statewide initiatives on issues such as economic development, education reform, I-70 transportation and forest health."
Scanlan represents House District 56, which includes Eagle and Lake counties and her home of Summit County. She was appointed in 2008 to fill the seat vacated by state Sen. Dan Gibbs when he replaced former state Senate president Joan Fitz-Gerald, who had resigned to unsuccessfully run for the 2nd U.S. Congressional District seat now held by Jared Polis.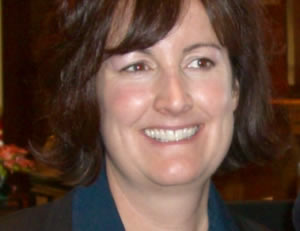 Scanlan served last legislative session as Majority Whip and a member of the House Education Committee that passed a landmark education reform bill that was highly unpopular with teacher's unions.
It was a
calculated political risk
, but Scanlan helped carry the teacher tenure bill, which was the brainchild of state Sen. Mike Johnston, a Vail native and tireless education reform crusader.
Scanlan easily won election over Tea Party favorite Debra Irvine of Breckenridge in the Nov. 2 election. A House vacancy committee will now pick Scanlan's successor.
Josh Lautenberg, the son of U.S. Sen. Frank Lautenberg, D-N.J., has thrown his hat into the ring for consideration to replace Scanlan. Lautenberg, a co-owner of Sonnenalp Real Estate in Vail, thought about seeking the seat when Gibbs stepped down.
---

1447 Comments on "Hickenlooper names Vail Valley Rep. Scanlan to key legislative leadership position"