Vail council member Rogers says medical marijuana bans won't hold up in court
Avon eyes ban similar to Vail's; Eagle County weighs public vote in November
Vail Town Council member Margaret Rogers, an attorney, told RealVail.com this week that she doesn't expect a new Colorado law allowing local governments to ban medical marijuana dispensaries to survive legal challenges.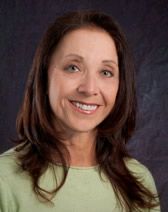 "The limitation that [the legislature] passed that said that a town can ban it, frankly, as a lawyer, I think is going to be declared unconstitutional, because if every town availed itself of that right, there would be no right to have medical marijuana," said Rogers, the lone dissenting vote when the Vail council voted 5-1 last week to ban dispensaries and grow operations.
Asked why she voted no, Rogers didn't hesitate.
"The primary reason is that this is perfectly legal in Colorado," she said. "We had a referendum on it [Amendment 20], people voted on it, they said they wanted medical marijuana to be legal, and I don't believe that we as a council – or any government body for that matter – has a right to ignore what the people said that they wanted to have done."
In fact, Vail and surrounding Eagle County overwhelmingly supported Amendment 20 in 2000. The county as a whole approved it by a margin of 69 percent to 30 percent. Vail proper backed it 72 to 27, Southwest Vail 85 to 14, Northwest Vail 76 to 23 and East Vail 74 to 25.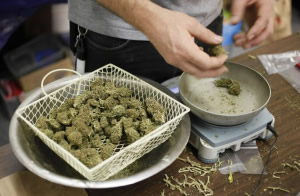 But Vail Mayor Dick Cleveland, an investigator for the district attorney's office, said people with a real medical need can head out of town and find what they need "down valley," much the way ski-town residents must drive to farther-flung towns to find cheaper groceries and other necessities.
"We hear complaints from people in this town that they can't buy underwear for their kids in town, that they have to go to Walmart and down valley, and I don't think it's a burden on anybody to have to go down valley who has a legitimate need for medical marijuana," Cleveland said at last week's council meeting. "This should not be seen as a referendum on medical marijuana, that's not what this is about."
But that's exactly what council member Kevin Foley says it should be about if Vail voters disagree with the council's decision.
"[Vail's ban] does not ban the use for people that are registered patients, and if people in the town feel strongly about, it they can put it on the ballot by referendum," Foley said last week.
"I've said in the past I'm no Bill Clinton, but for the town of Vail, Colorado, with the international and continental clientele that we bring to this town, I don't think it's something that we want with people saying, 'Hey, we know they've got it, so let's go try and get it.'"
Bryan Swanton of Boulder, who owns dispensaries in Eagle-Vail, Nederland and Boulder, a "garden" in Boulder and hash company and medical marijuana food company in Denver, said setting up down valley, as Cleveland suggests, has become increasingly difficult because of county zoning regulations imposed in February.
"They have zoned the industry out of existence," Swanton said of Eagle County, which is still taking public input on its regulations and may put the issue to a public vote in November. "What we're hoping is that the allow zoning that will allow for the existence of this business as long as it's run in a respectful, professional, legal way you would run any highly regulated business."
The down-valley town of Avon is also considering a ban on pot shops similar to Vail's.
---

27 Comments on "Vail council member Rogers says medical marijuana bans won't hold up in court"