Eagle County clerk working overtime to hand count ballots in sheriff's race, disputed House contest
Military overseas ballots and ballots with corrected signature discrepancies continue to trickle in to the Eagle County Clerk and Recorder's Office, with the sheriff's race between Republican incumbent Joe Hoy and independent challenger James Van Beek unlikely to be decided until late next week.
At last count, updated election results had Hoy up 6,816 votes to 6,731 for James Van Beek – a difference of just 85 votes.
Eagle County Clerk and Recorder Teak Simonton has until Nov. 22 to certify the results of the Nov. 2 election. That 20 days allows for a canvas, during which overseas voters and anyone with a signature discrepancy has eight days to get their ballot in.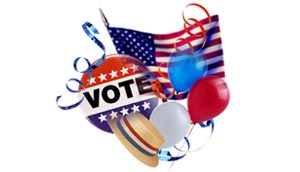 This is standard operating procedure for all elections, not just close ones, which is why for nearly three weeks after every election the results are listed as "unofficial."
"Typically, when the votes aren't close no one notices that the votes change from unofficial results to official results at that point, but since several of our races are close, we're updating daily as ballots arrive that are eligible," Simonton said.
Simonton said the canvass process, conducted by the five-member canvas board, involves reviewing "polling place balancing," which means comparing poll books to votes counted, reviewing all the voting processes, and a hand-count audit of all the different races to verify that voting machines tabulated accurately.
She said it's a tedious and time-consuming process that won't be completed until Nov. 19 at the earliest and Nov. 22 at the latest, depending on how the audit goes.
Another close race drawing intense scrutiny is the state House District 61 contest between Democrat Roger Wilson and independent incumbent Kathleen Curry. The district includes a sliver of Eagle County in the Roaring Fork Valley.
Eagle, Pitkin, Gunnison and Garfield county clerks next week will inspect 2,001 "under votes" originally ruled ineligible because supporters of write-in candidate Curry, who switched from Democrat to unaffiliated late last year, failed to fill in a box or oval next to her name on the ballot. A judge Friday overturned that decision and ruled the under votes must be counted. Wilson currently has a 495-vote lead.
"So far the work of the clerks, their staff and the judges has been very professional and thorough, and I know that their work next week will also be fair," Curry wrote to supporters. "I plan to have watchers present to make sure that the counting process reflects the direction from the court."
There are two other House districts races still up in the air and the balance of power is at stake, although Republicans are generally acting as if they have retaken the House for the first time since 2004. Regardless of the HD61 result, Curry said her improbable write-in bid has been a success.
"As far as I'm concerned we already won because we ran a campaign that was not negative, relied on small local campaign donations, and focused on the issues," she said. "I know it is going to be close."
Curry also took a shot at outside spending aimed at keeping the seat in Democratic hands after her defection. So-called 527 political groups, named for a section of the tax code, spent $250,000 on behalf of Roger Wilson, according to a report in Tuesday's Colorado Statesman.
"My race wins the award for the most outside (527) money spent to propel a candidate for state house to victory," Curry said. "Over $250,000 was spent on negative fliers, door to door canvassing, and calling voters to put the democrat temporarily over the top."

---

399 Comments on "Eagle County clerk working overtime to hand count ballots in sheriff's race, disputed House contest"