Actor Charlie Sheen's latest 'Sheen-anigans' unlikely to impact probation status in Aspen
Whatever happened Tuesday in New York City likely won't likely affect Charlie Sheen's probation in Aspen.
Sources at the Pitkin County Courthouse have confirmed to Real Vail sister site Real Aspen that the district attorney's office is not interested in investigating whether the "Two and a Half Men" star violated his probation. In the last two days, dozens of reports have surfaced alleging Sheen went on a naked, drunken rampage in a New York City hotel room, causing thousands of dollars of damage and scaring his female companion.
The incident follows a plea deal struck in August in which prosecutors dropped serious charges in connection to an allegation he threatened his wife, Brooke Mueller, with a knife and threatened to kill her in a rented Aspen home on Christmas morning. With the assistance of attorneys Yale Galanter and Richie Cummins, Sheen, 45, was able to plead guilty to a misdemeanor and avoid a jail sentence.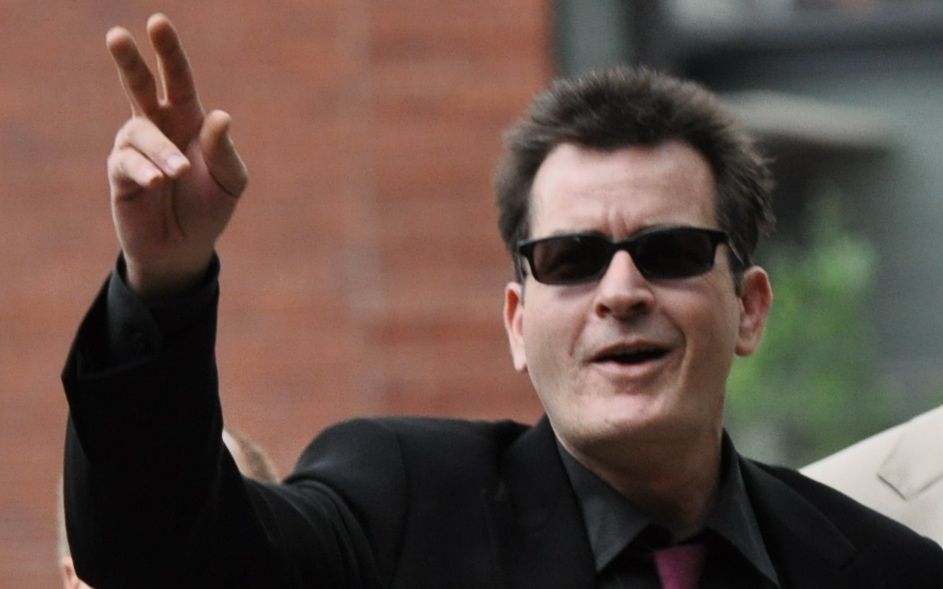 His punishment included a 30-day stint in rehab — which he completed prior to sentencing — along with 36 hours of domestic violence counseling and three months of probation. During that time, Judge James Boyd also ordered Sheen not to use alcohol to excess or use illegal drugs.
"The incident in Aspen turned into a misdemeanor case and the prosecutor doesn't want to waste time or taxpayer money on what a Los Angeles resident might have done in New York City," a source said.
Chief Deputy District Attorney Arnold Mordkin said in an interview Wednesday that Sheen has a week left of probation and that it will automatically terminate unless a violation is filed by Nov. 2. Because the probation is unsupervised, the probation department is not involved and it would be up to the DA"s office to determine whether any violations occurred or whether they are worth the effort of pursuing. Mordkin didn't sound interested in pursuing the matter.
"To file a complaint I would have to have probable cause to believe it occurred," Mordkin said.
He declined to directly say whether the DA's office is looking into the New York City incident.
"I'm not going to comment on what we are or are not doing," he said.
Sheen's attorneys could not be reached for immediate comment.
While there was widespread speculation that the case in Aspen was reduced from a felony to a misdemeanor due to questions about the strength of the case against Sheen, police reports released after sentencing showed there was more evidence and more witnesses than the prosecution or the media initially reported.
At least four Aspen police officers investigated the Sheen case — not two officers, as many were led to believe — and the police reports reveal there were a parade of witnesses that could have testified about injuries that Mueller allegedly suffered at the hands of her TV star husband. In addition to marks on her throat and arms from the Aspen incident, Mueller also suffered severe head trauma from a domestic dispute with Sheen in Los Angeles a couple of months before Sheen's Aspen arrest, the reports allege. Authorities and Mueller's family say they saw the injuries.
Sheen was also arrested in 1996 for assaulting his then-girlfriend Brittany Ashland — a charge he later pleaded no contest to in exchange for a suspended sentence and two years of probation in California. In 2006, his second wife, Denise Richards, accused him of assault during a bitter custody battle. No criminal charges were ever brought and Richards and Sheen are now reportedly back on good terms.
It was Richards who Sheen was with in New York City before this latest incident. Published reports indicate Sheen joined Richards so he could partake in their children's first trip to the Big Apple. Richards and Sheen were staying in separate rooms at The Plaza Hotel when the actor allegedly went into a naked, intoxicated rage and accused a woman in his room — whom TMZ identified as porn star Capri Anderson — of stealing his wallet. Yelling ensued, a chandelier was broken and the police were called.
Sheen was not arrested but instead taken to a hospital to recover. He has checked out and is back in California.
Publicist Stan Rosenfield blamed the incident on an "adverse allergic reaction" to medication Sheen is taking.
Sheen is scheduled to return to filming on the set of "Two and a Half Men" next week.
---

690 Comments on "Actor Charlie Sheen's latest 'Sheen-anigans' unlikely to impact probation status in Aspen"