Olympic medalists Vonn, Miller, Weibrecht, Ligety, to host free event at Vail's Golden Peak
Skiing fans are invited to get up close with America's Olympic stars when the 2011 U.S. Alpine Ski Team is presented on Saturday, Nov. 6 during a public celebration in Vail, home of the 2015 FIS Alpine World Ski Championships.
Vancouver medalists Lindsey Vonn (Vail, CO), Bode Miller (Franconia, NH), Andrew Weibrecht (Lake Placid, NY) and 2006 Olympic champion Ted Ligety (Park City, UT) are expected to attend the free celebration, which will be followed by an autograph session with the Team.
"We're excited to kick off the season by hanging out with our fans in Vail," said Vonn, who was welcomed back to her hometown in March by thousands after her gold and bronze medal haul in Vancouver. "It was amazing to come home after the Olympics to so many people excited about ski racing. The entire team will be there this time and we are looking forward to seeing some of our biggest supporters."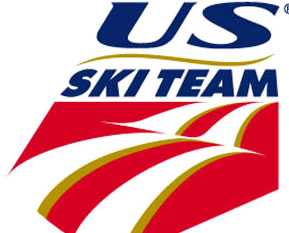 The event, presented by Vail Resorts will begin at 4:30 p.m. MT with music, videos, complimentary hot chocolate and cookies in Vail Square in Lionshead. Cheer cards, pom poms and other items will be available for fans to help cheer on the team as they're introduced and brought on stage for a short kids press conference. The on-stage portion will be followed by an autograph session with the athletes.
In partnership with Ski & Snowboard Club Vail, the U.S. Ski Team will kick off a training block earlier that day on Golden Peak and fans are also invited to come out and watch from the base area from 7-10:30 a.m.
"Vail has been my biggest supporter and is a huge supporter of the U.S. Ski Team," said four-time Olympian Sarah Schleper, a Ski & Snowboard Club Vail alum. "Not only are they responsible for bringing the World Champs back to America, but they're also making huge efforts to help us prepare for every season with great training on Golden Peak. I grew up training on that hill and now we can get on it even earlier."
The Vail Valley will host the World Championships in February of 2015. It will be the first time the premier alpine event will be held in America since 1999.
"We're always glad to have the U.S. Ski team in Vail, both training on Golden Peak and interacting with fans young and old," said Chris Jarnot, senior vice president and chief operating officer of Vail Mountain.
"I know there's going to be a ton of people out on Nov. 6 to meet me, Lindsey and the entire team," added Schleper. "It's going to be a cool way for us to kick off our season and get people psyched to cheer us on all season long."
For those unable to catch Vonn, Ligety and the rest of the team in person, the event will be webcast live on www.Vail.com and www.UniversalSports.com.
Vail Mountain opens to the public on Friday, Nov. 19. The annual American World Cup swing for women is set for Thanksgiving weekend with the Aspen Winternational in Aspen, while the men will race Dec. 3-5 in Beaver Creek, featuring the treacherous Birds of Prey downhill.
Log on to www.Vail.com for lodging information, including discounted rates for the weekend.

---

876 Comments on "Olympic medalists Vonn, Miller, Weibrecht, Ligety, to host free event at Vail's Golden Peak"