USA disappoints in World Cup opener as Vail's Vonn finishes 18th in GS
SOELDEN, Austria -- The host nation for the 2011 World Championships served notice Saturday that it was prepared. Olympic giant slalom champion Viktoria Rebensburg led a one-two German finish in the opening event of the Audi FIS Alpine World Cup season in Soelden.

Olympic GS champ Julia Mancuso (Squaw Valley, CA) paced the U.S. Ski Team finishing 12th with Lindsey Vonn (Vail, CO) 18th and Sarah Schleper (Vail, CO), with the fourth fastest second run, in 19th.
"It's nice to get the first race out of the way," said Mancuso, who switched to Voelkl ski equipment this summer making her 2011 World Cup debut on them in Soelden. "I skied solid and I stayed on my feet. It was a good start to the season."
Overcast weather, around freezing temperatures and interesting snow conditions did not interrupt Rebensburg of Germany, on Saturday as she proved her recent Olympic gold was not a fluke, winning her first World Cup with a time of 2:26.39. Rebensburg led a slew of Germans into the top-5, finishing a few tenths ahead of teammate and 2010 World Cup GS champion Kathrin Hoelzl in second with Maria Riesch in fifth. Italy's Manuela Moelgg completed the World Cup opener podium in third.
With a roaring crowd of over 10,000 spectators cheering on, the field fought through challenging conditions with bib position playing a big role in the first run as the pitch began to break down for the later numbers. The U.S. women, although disappointed in their performance, laid down solid second runs leaving an intense desire for improvement at the next World Cup, set for Nov. 13-14 in Levi, Finland.
"The course was a little bit straighter second run with a few tricky gates, whereas the first run was just more consistent with a good rhythm," said Mancuso. "But in general, the snow wasn't as icy as it normally is in Soelden. It was breaking more."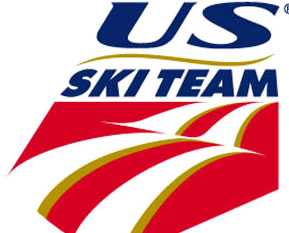 Vonn, who had a bobble followed by a balanced recovery in the first run, and fellow teammate Schleper significantly picked up the pace in the second run. Schleper and Vonn posted the fourth and fifth fastest times separated by just one hundredth. Megan McJames (Park City, UT) was also in the gate Saturday, but finished outside the top 30 in the first run.
As it reads in the women's Spyder speed suits, "hundies matter." In both first and second runs, numerous positions were determined by just hundredths of a second. Throughout the 2011 season, spectators and fans can catch a glimpse of Spyder's specially designed speed suits, as Vonn and Mancuso shred through the courses.
"Today wasn't my best day. I was expecting a lot more because I've been training really well," said Vonn, who is in the best physical shape of her career. "It was the first run jitters. I skied pretty conservatively. It was definitely challenging with the snow conditions. The course was getting pretty chopped up, but it's no excuse. I just didn't ski my best, but I'm still confident in my season."
"The first run was really gnarly, but I could have charged so much harder," said Schleper, 31, who began racing World Cup in 1995. "I'm so ready to be in there this season. I was so close to the podium last year and I know I can be back up there. I can ski better than I did today."
The men will kick out of the start gate Sunday to commence the men's Audi FIS Alpine World Cup Season. Live streaming is available at www.universalsports.com as a part of its season long Premium package.
OFFICIAL RESULTS
2011 Audi FIS Alpine World Cup
Soelden, Austria – Oct. 23, 2011
Women's Giant Slalom
1. Viktoria Rebensburg, Germany, 2:26.39
2. Kathrin Hoelzl, Germany, 2:26.81
3. Manuela Moelgg, Italy, 2:27.25
4. Tanja Poutiainen, Finland, 2:27.32
5. Maria Riesch, Germany, 2:27.49
-
12. Julia Mancuso, Squaw Valley, CA, 2:29.25
18. Lindsey Vonn, Vail, CO, 2:29.67
19. Sarah Schleper, Vail, CO, 2:30.02
DNQ 2nd Run: Megan McJames, Park City, UT
---

489 Comments on "USA disappoints in World Cup opener as Vail's Vonn finishes 18th in GS"