Energy debate in governor's race boils down to drilling, mining versus alternatives
On the energy front, the gubernatorial race in its final two weeks is pretty black and white – or, perhaps more accurately, pretty black and green. Traditional fossil fuel extraction versus alternative energy and current Gov. Bill Ritter's "New Energy Economy."
American Constitution Party candidate Tom Tancredo and GOP nominee Dan Maes are unimpressed with Ritter's direction. Democratic nominee and Denver Mayor John Hickenlooper, a former geologist who portrays himself as a friend to conventional energy extraction, also is a big backer of alternative forms of energy.
Tancredo, a former Republican congressman,
said in a debate last month
: "There are no jobs in the green economy. There are plenty of jobs in taking oil and gas out of the ground." But several recent surveys indicate a majority of Coloradans are more worried about the environment than jobs generated by fossil fuel extraction.
And now another new survey indicates Tancredo is just flat-out wrong on the topic. Released Tuesday, a new survey from Environment Colorado and the Colorado Solar Energy Industries Association indicates Colorado is sixth in the nation in solar-related jobs and is expected to increase that number by 23 percent in 2011.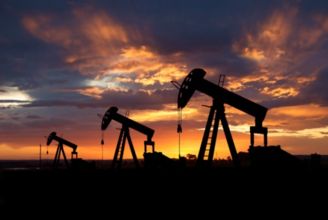 Entitled "
National Solar Jobs Census 2010: A Review of the U.S. Solar Workforce (pdf
)," the new survey doesn't just rely on economic forecasting, instead asking solar companies to report on their actual hiring histories and projections for the coming year.
Nationally, the survey found that more than half of all solar companies planned to increase their workforce in the coming year, with Colorado out ahead of the pack with 5,300 more jobs coming online in 2011. Fossil fuel companies, according to the study, are projecting a more modest 2 percent growth rate in jobs in 2011.
"With 300 days of sunshine and an innovative workforce, it just made sense to sponsor strong renewable energy legislation. It's exciting to see the fruits of that labor right in my district with people getting hired on to work in this blossoming industry," said state Rep. Max Tyler, a Democrat who sponsored the state's 30 percent renewable energy standard by 2020 (up from 20 percent).
Poll after poll, survey after survey, Coloradans continue to say they have serious reservations about the "drill, baby, drill" method of economic recovery. But still, Republicans and former Republicans on third-party tickets continue to run on regulation-roll-back platforms.
"Our economy equals energy in this state to start with," GOP gubernatorial candidate
Maes said in a debate earlier this month
. "We have to undo the energy regulations. We have to get our natural gas out of the ground, our oil out of the ground, our coal out of the ground, our uranium out of the ground, and as those energy jobs comes back around it filters down into the secondary and tertiary jobs."
Hickenlooper says he would tweak a couple of the new, more environmentally friendly drilling regulations that went into effect last year, but that he
by no means favors a complete overhaul
.
A new survey reluctantly released last week from the heart of the state's natural gas patch in Garfield County, just to the west of ski country in Eagle County, indicates Hickenlooper is more in step with local sentiment than either Maes or Tancredo.
Conducted on behalf of the educational health-care nonprofit Western Colorado Area Health Education Center (WCAHEC), the phone survey of 2,300 Garfield County residents found the majority had serious concerns about the environmental and public health impacts of natural gas drilling in the area.
Fully 68.5 percent of those surveyed said they were either somewhat concerned or very concerned about their air quality as the result of natural gas drilling; 72.4 percent felt the same way about water quality; and 68.1 percent were somewhat or very concerned about the traffic impacts of the oil and gas industry.
The phone survey had
sparked some intrigue
in the most heavily drilled county in the state leading up to a
critical county commissioner election
and the finalizing of a
Health Impact Assessment (HIA
) conducted by the Colorado School of Public Health in Battlement Mesa on behalf of the county.
There was some concern the poll was being conducted by the industry in an effort to undermine or delay the
HIA
, but it turns out the $12,000 WCAHEC survey was funded by a nonprofit environmental group called the Western Conservation Foundation.
WCAHEC Executive Director Carol Giffin-Jeansonne stressed in her cover letter releasing the survey last week and in an awkward teleconference with reporters that the poll "was not a scientific study, and from my view, has not the substance to make it worthy of news time."
Giffin-Jeansonne intends to use the information to see if her organization can work with Garfield County public health officials to better educate area residents about the potential health risks of natural gas drilling. She expressed surprise on a call with reporters that the survey would in any way be politicized, despite the fact energy production has been a key campaign issue all year.
"We believe strongly that energy development is an important component of our economy and communities in much of western Colorado and neither I nor Western AHEC has any desire to use this as some kind of instrument that portrays the oil and gas industry in a negative way," Giffin-Jeansonne said, adding she has personal history, however, with the industry.
"I raised my children in New Orleans area, where oil and gas is the only key industry other than tourism, and I also know what occurs because there wasn't an open and honest discussion about any health care impacts on the community," she said.
Asked if she didn't want to be construed as an enemy of the industry, whether that meant she was a friend of the industry, Giffin-Jeansonne said that depended on what was meant by "friend."
"I consider them to be a friend in the sense that what they do benefits not only the economy but they also provide a needed resource," Giffin-Jeansonne said. "Now in my fantasy life one day we'll run our cars on water and water will always be plentiful. That is not the case. The case is that we are dependent on oil and gas for our vehicles, for heating our homes, and I see no profit to making them out as the bad guys."
The recent phone survey, conducted in early October, produced results similar to
previous polls
in Garfield County and across the Western Slope.
---

751 Comments on "Energy debate in governor's race boils down to drilling, mining versus alternatives"