Access Fund mountain climbing group endorses Polis, Salazar wilderness expansion bills
The Access Fund, a national climbing advocacy group, recently announced its support for a pair of proposed bills that would designate more than 121,000 acres of federal lands in Colorado as wilderness and another 99,000 acres as special management areas.
The Eagle and Summit County Wilderness Preservation Act, sponsored by U.S. Rep. Jared Polis, D-Boulder, who represents Eagle and Summit counties in Colorado's 2nd Congressional District, would create more than 88,000 acres of new wilderness.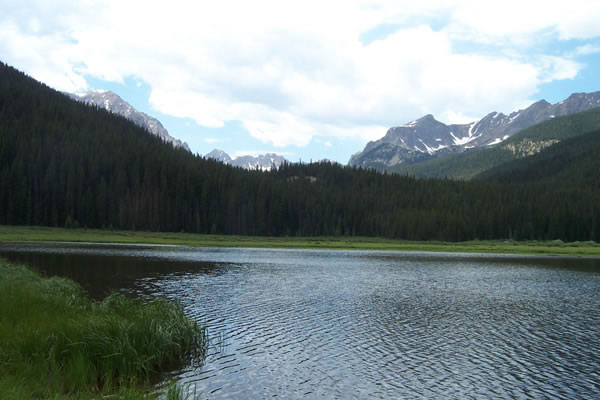 The San Juan Mountains Wilderness Act, sponsored in the House by Democratic Congressman John Salazar, who represents the 3rd Congressional District, and in the U.S. Senate by Democrats Mark Udall and Michael Bennet, would create more 33,000 acres of new wilderness in Southwest Colorado.
The Access Fund, which lobbies to "keep climbing areas open and conserve the climbing environment," represents more than 2.3 million rock climbers, ice climbers, mountaineers and bouldering enthusiasts around the country.
"The Access Fund is happy to join with recreation and conservation groups across the state to support these public land conservation initiatives that preserve backcountry climbing and recreation opportunities," Access Fund Executive Director Brady Robinson said on the group's website.
"We support all types of climbing experiences, from the remote wilderness peaks to urban crags and bouldering areas. The opportunity to climb in protected wilderness areas is a key value that many climbers cherish. We hope our Colorado membership will contact their federal legislators in support of these proposals."
The fund is urging its membership to contact their congressional representatives and voice their support for the two bills. Climbers can find their senators and representatives by entering their zip code at www.accessfund.org/elected_officials.

---

1889 Comments on "Access Fund mountain climbing group endorses Polis, Salazar wilderness expansion bills"