Vail.co fetches $15,550 in domain name auction
Vail isn't just one of the best brands in skiing. It's a top-selling name on the Internet, too.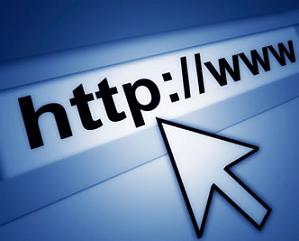 A recent auction of domain names ending in .co saw
Vail.co
sell for $15,550. It beat out other coveted names such as blackfriday.co ($11,611), fish.co ($11,000), vitamins.co ($4,915), Philadelphia.co ($4,600), homesforsale.co ($4,100) puppies.co ($3,600), whiskey.co ($3,100), cerveza.co ($2,800) and bookies.co ($2,551), according to the industry site TheDomains.com.
Earlier,
Aspen.co
sold for $22,500, which topped the list of auction results for a period in early September, according to TheDomains.com. Aspen.co reportedly beat out names such as myhealth.co ($18,500), allergy.co ($16,286), jackpot.co ($12,500), locksmith.co ($10,000), zoom.co ($10,000) and another Colorado ski resort, Breckenridge.co ($8,499)
The .co at the end of the domain name does not stand for Colorado or company. It is actually the country code top-level domain for the
Republic of Colombia
. Countries often auction off their codes and two-letter endings have become increasingly
popular
as Web users look to
shorten
URLs. Colombia's country code is especially popular because of its similarity to the ever-ubiquitous .com.
Names for Colombia's top-level domains went on sale in July. The first Colorado city to be auctioned off in the Colombia top-level domain grab was Boulder.co. It reportedly sold in August for $17,000. One of the best-selling domains was mesotheliona.com, which went for $76,000.
As for other Colorado-connected domains,
Denver.co
reportedly landed the biggest bid, raking in $50,000. Colorado.co sold for $7,900, Telluride.co for $5,100 and Durango.co for $2,800.
"These ... auctions ... only include those who made a land rush application for each of the domain[s] in auction. Since they are in closed auctions, not opened to anyone but the applicants, it could be fair to assume that prices of these domains were in an open auction would be higher," TheDomains.com opined. "No doubt that .co remains the biggest story in the domain industry this year."
Here is how Colorado fared:
1. Denver.co … $50,000
2. Aspen.co …. $22,500
3. Boulder.co … $17,000
4. Vail.co … $15,550
5. Breckenridge … $8,499
6. Colorado.co … $7,900
7. Telluride.co … $5,100
8. Durango.co … $2,800
---

333 Comments on "Vail.co fetches $15,550 in domain name auction"