Bleiler, Davenport waist deep in off-mountain pursuits
When two of Colorado's biggest snow stars aren't hucking cliffs, making movies or inking endorsement deals, they're waist deep in off-the-mountain pursuits like writing books and saving the planet.
Olympic medalist Gretchen Bleiler is on tour now, standing up for snowboarding by warning how climate change is negatively affecting her sport. At the University of Colorado at Boulder campus on Monday, she pointed to the 2010 Olympic Games as an example of what happens when polluting gapers run amok.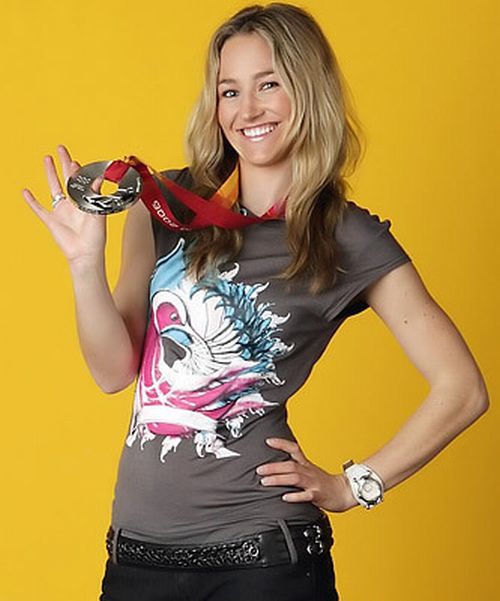 "The conditions there … it was super warm and this is February," Bleiler explained during a slideshow presentation of the rain-soaked Olympics. "The reason the conditions were really bad in Vancouver is, one, the temperatures were so warm there wasn't any snow. They were having to helicopter it in from higher elevations like Whistler. And, two, the snow was so soft and slushy that when you rode through it, it actually created huge gashes in the snow so that made riding halfpipe really hard."
After winning the silver medal in snowboard halfpipe at the 2006 Winter Olympics in Italy, Bleiler said she realized her celebrity could serve as a platform for her other interests, like world preservation. The poor snowboarding conditions this past Olympics in which Bleiler fell during both her runs convinced her to take action. "I really wanted something tangible to come out of it," she said.
On Sunday in Denver, she delivered her first public climate change presentation. She followed it up with another Monday night in Boulder where, the Colorado Independent reported, a student shouted out: "You want to know why global warming is happening? It's because you're so hot!"
Now Bleiler is in New York spreading the good green word.
Central to the campaign is Bleiler's 21 Day Reusable Challenge, which encourages people not to buy plastic water bottles, use plastic bags at grocery stores or accept styrofoam to-go food containers. She is also posting pictures and videos to Facebook as part of the campaign. The public is invited to document a day of their own reusable effort, post it on her Facebook Wall, and the five entries with the most "likes" will be reviewed by Bleiler and her friends who will select a winner. Whoever is chosen will be awarded a K2 ECO snowboard, plus goggles and gear from Oakley.
Bleiler also volunteered last month at an Oakley-sponsored two-week eye care clinic in Mamelodi, South Africa, to provide care to thousands who otherwise could not afford it.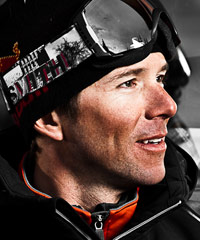 Not to be outdone, freeskiing stud Chris Davenport is channeling his inner scribe.
The two-time Extreme Skiing World Champion is publishing his second book next month, "Fifty Classic Descents of North America," which picks up where his first coffee-table-sized book "Ski the 14ers" left off. It is scheduled to hit bookshelves on Nov. 15.
"Content is king," he told Greg Fitzsimmons in a question-and-answer session posted in ESPN.com's action sports section this week. "My job is to create content."
And create content he does. Davenport became the first to scale and ski all of Colorado's 14,000-foot peaks in a calendar year, which led to his first book. (Carbondale ski-mountainer Lou Dawson was the first to lay tracks down all of the state's highest summits, but it took him 14 years to do it.) He also shot film for that project but the U.S. Forest Service ran interference, saying he didn't have permission. Davenport still hopes to release it some day.
Last year, the Old Snowmass family man conjured up another big adventure: a month-long sailboat trip to the Antartic Peninsula where he spent 18 days skiing and filming the land that penguins, seals and albatross call home.
That, too, had never been done before.
His film, "Australis: An Antarctic Ski Odyssey," premiered two weeks ago at the Boulder Theater.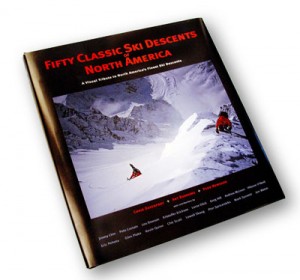 Oh yeah, in between all of this, he's been busy conquering California's 14,000-foot peaks too.
"Hopefully these projects inspire people to go do cool things and travel to new places," Davenport said.
Likewise, during her presentation in Boulder, Bleiler showed a slide that read: "Every single one of us has a unique opportunity to create awareness and inspire change."
Be like Bleiler and Davenport. Get inspired.



---

9563 Comments on "Bleiler, Davenport waist deep in off-mountain pursuits"