New district judges appointed for 5th, 9th judicial districts
County court judge, magistrate Patton to serve district that includes Eagle County
Lt. Gov. Joe Garcia on Tuesday appointed two new district court judges for judicial districts in the mountain counties surrounding Vail and Aspen – areas that have seen tremendous growth in recent years and overcrowding in the local courts.
Wayne Patton, currently the Lake County Court judge and the Eagle County Court magistrate, will serve as a district court judge in Clear Creek, Eagle, Lake and Summit counties, which comprise the 5th Judicial District.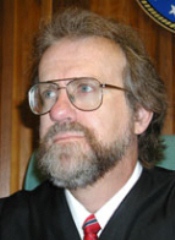 John Neiley, currently working in private practice as a partner at the law firm Neiley & Alder, will serve as a district court judge in Garfield, Pitkin and Rio Blanco counties, which comprise the 9th Judicial District.
Neiley currently practices primarily in civil litigation with a focus on real estate transactions and land use and development. Neiley also has experience in medical malpractice defense, insurance defense, enforcement of Federal Trade Commission consumer protection laws and enforcement of antitrust laws.
Previously, he worked as a partner at Richmond, Neiley & Sprouse, LLC; as an associate at Downey, Rauch & Sleeman, P.C.; and as a staff attorney for the Federal Trade Commission's Denver Regional Office.
Neiley earned a bachelor's degree from the University of Colorado and a J.D. from the University of Colorado School of Law.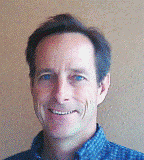 New 5th Judicial District Judge Patton previously was the Summit County Court magistrate and worked in private practice at the Patton Law Office and the Law Office of J.E. Losavio Jr. He also worked as the Leadville city attorney and as a special county attorney for Lake County. Before attending law school, he served in the U.S. Army.
Patton earned a bachelor's degree from Denison University and a J.D. from the Sturm College of Law at the University of Denver.
Both appointments are effective July 1.
---

0 Comments on "New district judges appointed for 5th, 9th judicial districts"
Be the first to comment below.