Del Bosco lands on Canadian Ski Cross Team with Sochi gold medal in mind
Eagle-Vail athlete must produce in early season to punch ticket to Russia
Fourth place is the worst place to finish at the Winter Olympic Games, but Canadian ski cross standout Chris Del Bosco would have it no other way at the 2010 Vancouver Olympics. The former Eagle-Vail resident famously refused to play it safe and settle for the bronze, instead attempting a risky pass, crashing and finishing out of the medals.
Named to the Canadian Ski Cross Team again on Thursday, Del Bosco, who now lives in Montreal, says he has no regrets from Vancouver.
"You don't put on any goal sheet that you're going to go for third place at the Olympics," Del Bosco said. "You get one shot every four years, and I knew if there was an opportunity to improve my position, I would go for it. If I'm in second place coming into the final jump in Sochi, I'm going to go for it."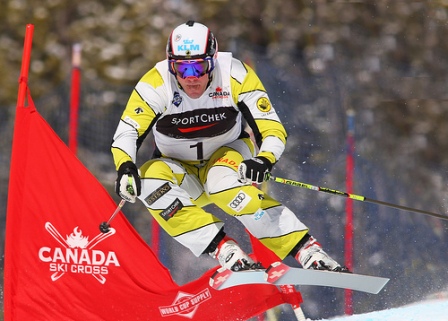 But first he'll have to qualify for the 2014 Winter Olympics in Sochi, Russia.
In order to make the Canadian team for Sochi, Del Bosco will have to pre-qualify with "Method B" criteria based on at least two top results from this coming season coupled with a maximum of two from last season.
The season-opening World Cup races are will be held in Nakiska, Alberta, on Dec. 7, and the deadline for team nomination is Jan. 21, 2014, so racers will need strong early-season results to get to Sochi for the Olympics, Feb. 7-23.
"After the success I had (at the test event) in Sochi this year, coming second in my first race back, I'm really looking forward to this season," Del Bosco said. "The quota spots are tight, but if I can make it to Sochi the course suits me and I've got Olympic experience now. It's setting up for me even better than Vancouver."
---

271 Comments on "Del Bosco lands on Canadian Ski Cross Team with Sochi gold medal in mind"