Politicians dodge funding issue as Colorado roads and bridges continue to crumble
Four structurally deficient bridges in Eagle County rated in 'poor' condition by CDOT
With Colorado's recession-plagued budget crisis as a backdrop, there's been very little meaningful debate this election season about one of the most critical issues facing the state: how to fund desperately needed repairs for Colorado's crumbling roads and bridges.
According to the Colorado Department of Transportation (CDOT), more than half the state's 9,000-plus miles of roads are currently rated in "poor" condition, and that number will balloon to more than 75 percent by 2030 if CDOT keeps up its
current pace
of spending just over $250 million a year on resurfacing. And that doesn't even address the state's 128 structurally deficient bridges
rated in poor condition (pdf
).
CDOT officials say they need another $500 million a year just to get to an acceptable level of road and bridge repairs and maintenance statewide, and an unpopular vehicle registration fee hike passed in 2009 – the Funding Advancements for Surface Transportation and Economic Recovery (FASTER) bill – hasn't even made a dent.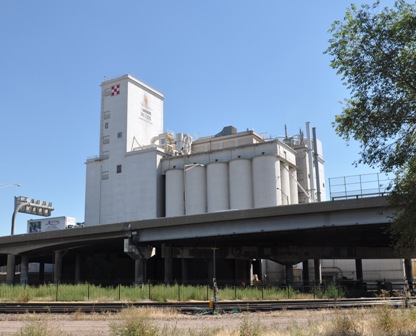 "In this economy, raising taxes to pay for highways would be a nonstarter," said state Sen. Al White, R-Hayden, whose district includes Vail. "I don't think the citizens would go for that and that's why I don't think you've heard any politicians talk about transportation, because they don't have any solutions. So if you don't have a solution, better to just not bring it up."White, who isn't up for reelection in November, said FASTER (a Tea Party target viewed by many as backdoor tax by the legislature) was supposed to bring in an additional $250 million a year. But
collections have been lagging
because of the recession, with fewer people registering new cars and trucks.
"The FASTER dollars that we passed were supposed to be only half of what we minimally needed," White said. "CDOT said we need a half a billion minimally to maintain a grade C level maintenance on our highways, and that it was closer to a billion to do it in a way that we could be proud of, and I don't see those dollars coming from anywhere."
State Rep. Christine Scanlan, D-Dillon, who is running for reelection and whose district is bisected by one of the state's worst choke points – Interstate 70 – said it will be up to the next governor to make transportation a priority.
"FASTER is a Band-aid under any circumstances; it wasn't a fix," Scanlan said, whose district includes Vail. "Whoever is governor is going to have to confront how do you rank transportation versus education, versus health care, versus some of the other general fund tensions. The legislature can only do so much without the governor saying, 'This is a priority.'"
Scanlan said it will then take a bipartisan effort in the legislature to come up with a package of funding options that will be palatable to Colorado voters. A number of controversial solutions have been floated – from
increased tolling
to charging motorists by the Vehicle Miles Traveled (VMT) to raising the state gas tax – but none are likely to be popular.
"Or if it's something different, because I actually don't think Vehicle Miles Traveled has a chance," Scanlan said. "The gas tax, those are declining revenues with more fuel-efficient vehicles, so maybe there's [another] solution we haven't figured out yet."
So far the most substantive transportation discussion in the governor's race — which pits Democratic Denver Mayor John Hickenlooper against GOP nominee and Tea Party favorite Dan Maes and third-party candidate Tom Tancredo – has centered on improving skier traffic between Denver and the mountain resorts along I-70.
Hickenlooper suggested semi-trailer traffic should be curtailed during peak skier periods such as Friday afternoon, Saturday morning (westbound) and Sunday afternoon (eastbound). That idea is
unpopular with the trucking lobby
but attractive to the ski industry.
Another idea being studied by CDOT is
installing "zipper lanes
," or temporary lane dividers, that would increase the number of eastbound lanes to three on Sunday afternoons while restricting westbound traffic to one lane. Estimated to cost between $
30 million and $35 million
, zipper lanes would cut travel time eastbound between Silver Plume and El Rancho in half, while doubling the travel time westbound.
Predictably, zipper lanes are favored by the ski industry but viewed with some concern by the trucking lobby.
"There's no silver bullet solution for I-70," said Melanie Mills, president and CEO of state ski industry lobby Colorado Ski Country USA. "We think the zipper lanes are a promising near-term measure that will improve the eastbound user experience significantly on Sundays. We support implementing the zipper lane assuming important issues such as snow removal and emergency services can be addressed."
Greg Fulton of the Colorado Motor Carriers Association trucking lobby says his members aren't totally adverse to the idea but need to know more.
"We're waiting like everyone else to see some of the results [of more CDOT study] and how it would work," Fulton said. "On our end, we're having vehicles in both directions. The only thing we get concerned with is that we don't adversely affect that other direction, and that's going to be part of that study."
Besides improving the flow of traffic – CDOT has spent about $30 million over the last decade studying the environmental impacts of upgrading I-70 – there is the arguably more immediate issue of road and bridge repairs along the corridor.
A
recently released CDOT plan
calls for $20 billion in improvements on I-70 over the next 40 years, including $10 billion for high-speed rail, but
critics say
that plan may obscure the need for short-term fixes and immediate repairs and maintenance. Not to mention there's no permanent funding source for any of it.
Between Glenwood Springs and the Front Range foothills there are eight structurally deficient bridges along I-70 that are rated in poor condition – four in Clear Creek County, three in Eagle County and one in Garfield County – and none are currently being repaired.
Of the 128 "poor" bridges statewide,
only nine are currently under construction
using FASTER dollars, although another dozen or so are being repaired using American Recovery and Reinvestment Act (stimulus) funds.
"The reason we didn't do more is that there was a requirement for stimulus dollars to be spent quickly on shovel ready projects, so there are many resurfacing projects as well," said CDOT spokeswoman Stacey Stegman. "It's easier to design a resurfacing project than a bridge project, so we had more of those.
"We are still on the tail end of the stimulus — as those funds are on a reimbursement basis — so we have about another year to go of that work. After that, though, it's going to be tough."
---

92 Comments on "Politicians dodge funding issue as Colorado roads and bridges continue to crumble"