Efforts to daylight dark money in Colorado politics have largely languished
'Social welfare' nonprofits flourish in gray area of issues advocacy
Colorado's Democrat-dominated state legislature is hammering out new laws on everything from guns to civil unions to gas fracking, but so far lawmakers have been loath to tackle campaign-finance reform even though for years getting the "dark money" out of local elections has been a top priority.
"I think that the public is very frustrated with the level to which we're seeing outside groups come in and create such a negative environment under the guise of issues," said state Sen. Gail Schwartz, a Democrat who narrowly won reelection in 2010 despite a
notorious mailer
from a nonprofit social welfare group called Western Tradition Partnership.
That group — now American Tradition Partnership after its name was changed by the former law firm of Colorado Secretary of State Scott Gessler — is at the center of a firestorm of controversy in Montana, where lawmakers last month
voted in favor
of a "dark money" bill aimed at forcing such groups to disclose their donors.
"Montana voters need to know that their voice counts most, and we need to send a strong message to the backers of dark money organizations that our elections and our government is not for sale," said Montana state Sen. Jim Peterson, a Republican who worked with Democratic Gov. Steve Bullock to draft the TRACE Act.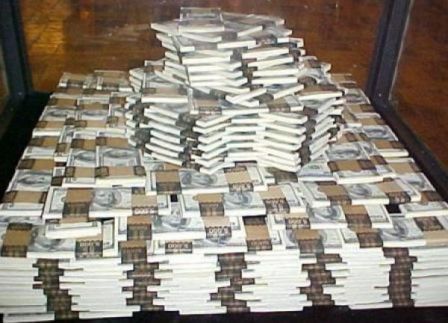 Peterson's bill was
killed in a House committee
earlier this month, and there's speculation the entire process was pointless anyway because the law would have been deemed unconstitutional by the courts. Still, Schwartz applauds Montana for taking some sort of action against groups like ATP, which made
national headlines
for its activities in Montana.
Dabbling with disclosure laws
Colorado lawmakers, including Schwartz, have
tried but failed for years
to pass legislation that would compel 501(c)4 social welfare groups to disclose their donors if they engage in political activity. Federal tax laws protect such issues groups from disclosure if their primary purpose is educational, not political, but it's often difficult to distinguish between the two.
Colorado state Sen. Morgan Carroll, a Democrat,
tried unsuccessfully
to close a loophole that allows 501(c)4 groups to pass money through to 527 groups (named for another section of the tax code). Those groups, thanks in part to the efforts of Carroll in 2007, have far more stringent reporting requirements than social-welfare groups like ATP. Carroll could not be reached for comment on any potential campaign-finance bills this legislative session.
"We haven't really found the path to go after [dark money], but we're grateful that the courts in Montana are willing to do it," Schwartz said,
referring to efforts
by the office of the Montana Commissioner of Political Practices, which has repeatedly taken on ATP and other groups for illegal campaign tactics.
An investigator with Montana's political practices office said she was working on five separate complaints against WTP/ATP for questionable campaign practices in state legislative races, although she could not comment on their status while the cases are pending.
The question of why Montana — a red state — is so much more aggressive than Colorado on the campaign-finance front, including funding a political practices office at all, comes down to money and political will, Schwartz said.
"It's a budget piece, and it really would be a commitment to spending money on that and then, with our secretary of state [Gessler], the question is how can we effectively put that into place?" Schwartz said.
The Gessler connection
Gessler is a former Republican campaign-finance and elections attorney whose firm represented WTP/ATP and many other issues groups. He
tried unsuccessfully
to continue to work for his old firm after being elected secretary of state in 2010. A spokesman for Gessler's office did not return emails requesting comment for this story.
A federal grand jury in Montana is currently investigating a cache of campaign materials and documents allegedly related to ATP. Found in a Denver-area meth house in late 2010, the documents were turned over to Schwartz's husband Alan, an Aspen attorney, and allegedly show illegal coordination between the nonprofit and specific candidates.
The materials were then turned over to the Montana Commissioner of Political Practices, which in turn
relinquished them
to the grand jury after being subpoenaed. Before that, though, multiple parties — including an attorney for ATP — claimed the documents after a joint PBS
Frontline
and
ProPublica
investigation aired last fall. And there was a break-in at the political practices office.
The political watchdog group Colorado Ethics Watch
also requested
the ATP documents but not necessarily because of potential connections to Gessler.
"I doubt there is anything against Scott Gessler personally, because he was just the lawyer," said Luis Toro, executive director of Colorado Ethics Watch. "Our interest is more in seeing evidence of coordination between Western Tradition Partnership and candidates here in Colorado.
"That would be barred by the statute of limitations [180 days for campaign-finance violations], but we would want to use it to raise awareness and advocate for more effective regulation of that kind of thing."
What can be done?
Scott Shires, an Aurora businessman who for years worked closely with Gessler setting up issues groups, was the first registered agent for WTP in 2008 before Gessler's law firm changed the name to ATP in 2010. In a recent
exclusive interview
, Shires said the way to fix the system is to ban issues groups altogether.
Shires, whose groups have been fined for illegal electioneering but haven't paid up years later, said there won't be any meaningful campaign-finance reform coming out of a Democrat-controlled legislature because they're
just as guilty
of gaming the system. As for WTP, he maintains he was just the registered agent.
"They've become the symbol of what's wrong in America," Shires said. "Somehow the Democratic Party has carte blanc [sic] dodged that bullet and so it rests with Western Tradition Partnership. What can I say?"
Bernie Buescher, a former state lawmaker who served as secretary of state before Gessler, also called the system
completely broken
and badly in need of a total overhaul. It's been suggested that the secretary of state's office needs to be given more power to investigate campaign-finance violations in Colorado because the office is
currently hobbled
.
"We have strong laws on the books but very weak enforcement," Toro said, "partly because of the secretary of state's rules and partly because it's so difficult for private parties to pursue these claims under the system if you have to file a lawsuit and have your proof already lined up before you even file — with no power of subpoena."
Dark money in recent years has trickled all the way down to county commissioner races in places like Garfield County, where it's alleged that
oil and gas money
helped defeat Democrats who wanted more controls put in place to mitigate the environmental impacts of natural gas drilling.
Editor's note: This is part two of a three-part series on the political ripple effects of Western Tradition Partnership. Parts
one
and
two
first appeared on the Denver iJournal.
Part three
was published there on Sunday, April 21.
---

3 Comments on "Efforts to daylight dark money in Colorado politics have largely languished"