Former GOP operative provides rare insider's guide to gaming the political system
Shires 'just the registered agent' for group that smeared Vail-area state senator
Scott Shires, an Aurora businessman who first registered one of the most notorious political nonprofits in U.S. history, says he's merely the financial victim of a badly broken political system but he knows how to fix what he called the "symbol of what's wrong in America."
In an exclusive interview, Shires said his relationship with Western Tradition Partnership ended about the same time in 2010 that Denver law firm Hackstaff Gessler LLC – the former firm of Colorado Secretary of State Scott Gessler – took over and renamed the 501(c)4 nonprofit
American Tradition Partnership (pdf
).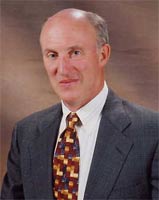 American Tradition Partnership
(ATP) challenged a
Montana Supreme Court ruling
in favor of that state's ban on corporate campaign spending -- eventually winning a 2012
U.S. Supreme Court case
seen by many as validation of the high court's controversial Citizens United ruling.
Now ATP is the subject of a
federal grand jury probe
after a cache of documents allegedly showing illegal campaign coordination between the nonprofit and candidates in Montana was
found in a Denver-area meth house
in late 2010.
And two Washington, D.C. watchdog groups have
filed a complaint
against ATP for allegedly misleading the Internal Revenue Service when Shires first sought nonprofit status for the so-called "social welfare group," which by law doesn't have to reveal its donors. However, the primary purpose of such groups must be educational and cannot be political.
A
ProPublica
and PBS
Frontline
series last fall revealed that when Shires first sought nonprofit status for the group in 2008 it promised not to try to "sway elections" and also asked for its application to be expedited in order to obtain a $300,000 grant from American Furniture Warehouse owner Jake Jabs, who later denied any knowledge of the group.
Shires, in a recent phone interview, said he was only the registered agent for WTP because that's what he used to do for a living. His former company, Campaign Compliance Center, registered campaign committees and other groups, received email invoices, paid the bills and filed required reports with the secretary of state's office.
"I don't even know who they are anymore," he said of ATP. "The board of directors was being expanded and changed at the time that I was let go. They sent a messenger over to pick up my box of financial records and I gave it to them and then they didn't bother to pay me my last $1,200, so I'll stand in line with some of those assholes [on the left filing complaints]. Pay your damn bills, asshole."
Shires, now a contract chief financial officer who runs Shires Financial Group, said backlash over ATP wound up costing him business.
"I took unbelievable shit and heat and lost commercial revenue when the attacks began anew for American Tradition Partnership," Shires said. "I had a commercial life. I had employees. I lost nearly $12,000 a month in revenue when those attacks started because the attacks were, 'I don't pay my bills. I'm slime.'"
How to fix the system? Shires, who at one time controlled the checkbooks for 65 different groups registered with the state, said it's simple:
"Sure, you eliminate any and all committees in the country except the candidate committee," Shires said, adding corporations would be allowed unlimited contributions as long as they're fully disclosed. "They can raise all the money they want. They can raise a half a billion dollars. They just have to give it to the candidate and the candidate is responsible for how he spends it."
That way, Shires argued, "dark money" groups can't sway elections with campaign ads that voters can't trace back to donors.
Many of the donors to WTP and ATP were revealed when Frontline and ProPublica got a Montana court to release a list of previously anonymous contributors. But even now Shires won't name names of WTP's board or officers, citing his values as a former U.S. Army ranger: "Code of honor actually means something to me."
WTP in 2010 was blasted by state lawmakers and watchdog groups in Colorado for some of the most "tasteless" campaign mailers of that election cycle, including a
smear campaign
against now Vail-area state Sen. Gail Schwartz, a Democrat from Snowmass.
Western Tradition Partnership was also active in a 2008 Garfield County commissioners race in which unprecedented amounts of outside money poured in at the 11th hour to help defeat two Democrats running on pro-environmental platforms during a massive natural gas-drilling boom.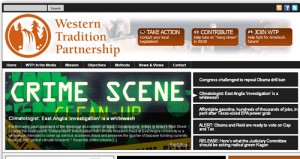 Another Shires-registered group, Colorado League of Taxpayers, was found guilty of illegal electioneering in that race and fined $7,150 after the Denver-based watchdog group Colorado Ethics Watch filed a complaint. A spokesman for Secretary of State Gessler said Colorado League of Taxpayers, which was represented by Gessler's former law firm, still has an outstanding balance of $8,437 – the original fine plus $1,287 in collections fees.
The same spokesman did not respond to a request for a direct comment from Gessler on the loophole in Colorado law that allows political groups to ignore fines and dissolve without any individual board members or officers liable for penalties levied for illegal campaign practices. In the past, the secretary of state's office has admitted to being hobbled in terms of enforcement.
"I know the Department of State had considered from time to time asking for an amendment to the Fair Campaign Practices Act that would require committees to have someone be liable for things like this, but it has never become an official legislative proposal, as far as I know," said Luis Toro, executive director of Colorado Ethics Watch.
"I doubt the current SOS [Gessler] would be in favor of such a proposal. Personally, I don't think it matters what a particular SOS did before they took office, but I would hope that any SOS would want to make the system more effective."
Shires doesn't dispute the unpaid fine but said he's in no way responsible for paying it.
"I don't have a problem with the fine being levied in the first place," Shires said. "Lehman Brothers, Arthur Andersen and Enron -- do you think the registered agents should be personally held liable or villainized for the fact that they went out of business owing a lot of people a lot of money? End of my story."
The fix is simple, Shires said: "Every committee requires two people, two names [when it's registered]." And at least one of them has to be either an officer or on the board of directors, he added.
Julie Steab, an investigator with the Montana Commissioner of Political Practices, is looking into five separate complaints against WTP/ATP stemming from state legislative races in Montana. Although she said she can't comment on ongoing investigations, Steab said she keeps coming across the activities of groups first registered in Colorado.
"It seems like Scott Gessler and Scott Shires were kind of hand in hand on a lot of these for a long time," Steab said.
For years, Shires and Gessler worked in lockstep to register and run a variety of groups.
"[Hackstaff Gessler] would hire me to be the money guy because they knew I'd get it right," Shires said. "And in most cases I never met anybody. I deliberately never ever asked people to send me copies of your mailing lists. Do not include me on your mailing list, please. I don't want to know what you're doing. Not my responsibility."
Colorado Ethics Watch's Toro has asked the office of the Montana Commissioner of Political Practices -- which in 2010 found that WTP violated disclosure laws in that state -- to turn over the meth house documents to see if there are examples of illegal Colorado campaign coordination between candidates and the nonprofit group. But for now those documents are tied up in the ongoing and highly secretive grand jury investigation.
Shires said labor unions and Democratic political operatives are some of the biggest offenders when it comes to hiding behind issues groups and coordinating with candidates. And he added that the ultimate cover for any wrongdoing is now attorney-client privilege.
"When you form these [issues groups] you have a law firm form them and then it's attorney-client privilege and everybody, especially Democratic legislative bodies and the trial lawyers association, will never, ever, never waive attorney-client privilege for anything," Shires said. "To do so is probably the end of western civilization.
Editor's note: This is part one of a three-part series on the political ripple effects of Western Tradition Partnership. Parts
one
and
two
first appeared on the Denver iJournal.
Part three
was published there on Monday, April 22.
---

7 Comments on "Former GOP operative provides rare insider's guide to gaming the political system"