Vonn recovering from knee surgery in Vail
Lindsey Vonn is "resting comfortably" in Vail after successful surgery on Sunday to repair torn ligaments in her right knee suffered during a crash Tuesday during the World Championships super-G in Schladming, Austria.
While it was too early to issue a specific prognosis on Vonn, Dr. Bill Sterett of Vail-Summit Orthopaedics -- the U.S. women's alpine ski team head physician -- was optimistic about the 2010 Olympic gold medalist making a full recovery.
"The overall success rate for ACL/MCL surgery is very good," Sterett said in a press release. "Modern surgical techniques combined with aggressive rehabilitation will help Lindsey make a full recovery. She will do everything in her power to return as quickly as possible to competitive skiing."
Vonn suffered a torn anterior cruciate ligament and medial collateral ligament and a lateral tibial plateau fracture when she crashed last week coming off a jump in the super-G.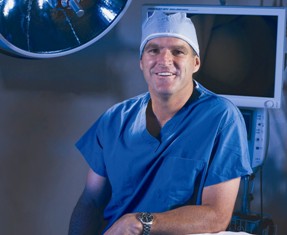 She
reportedly
flew back to Colorado from Salzburg, Austria on Friday aboard the private jet of golfer Tiger Woods.
Sterett, Vonn's longtime doctor, was with her in Austria, but it was unclear, according to a
Vail-Summit Orthopaedics
official who asked not to be identified, whether Sterett flew back with Vonn.
"Knee injuries such as this are not uncommon in ski racing," according to a Vail-Summit Orthopaedics press release. "[Ski racer and Vonn mentor] Picabo Street came back the next season after reconstructive surgery to win an Olympic gold medal [in super-G] in 1998 at Nagano, Japan."
Vonn
said in a statement last week
that she will work as "hard as humanly possible" to come back in time for the 2014 Winter Olympics in Sochi, Russia.
---

36 Comments on "Vonn recovering from knee surgery in Vail"