White confirms for Burton US Open Snowboarding Championships in Vail
Some of the biggest names in snowboarding were recently confirmed for the 31st annual Burton US Open Snowboarding Championships Feb. 25-March 2 in Vail, including Burton riders Shaun White, Mark McMorris, Kelly Clark, Torah Bright, Jamie Anderson and Iouri Podladtchikov.
"The US Open is one of snowboarding's legendary events, and some of my best competition memories are of competing at Vail, so for me, bringing the two together is all time," White said. "I'm excited to compete in Vail's new pipe and see everyone come out for the next evolution of this contest."
It all gets started on Wednesday, Feb. 27, with slopestyle semi-finals, which will be bigger than ever now that slopestyle is an official medal sport at the 2014 Winter Olympics in Sochi, Russia.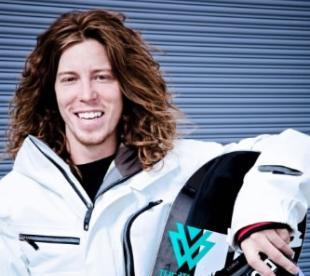 At the US Open, the best slopestyle competitors in the world are confirmed to compete, including X-Games slopestyle gold medalist McMorris (CAN), 2012 Burton European Open (BEO) slopestyle winner Aleksander Oestreng (NOR), 2012 US Open slopestyle champ Sebastien Toutant (CAN), and World Snowboard Tour overall title holder Stale Sandbech (NOR), among others.
The women's line-up is equally impressive, with X Games gold medalist and 2012 US Open slopestyle champion Anderson (USA), 2012 X Games gold medalist Enni Rukajärvi (FIN), Olympian Kjersti Ostgaard Buaas (NOR), three-time BEO Junior Jam winner Ty Walker (USA) and Cilka Sadar (SLO) all confirmed to compete.
On Thursday, Feb. 28, the legendary Burton US Open halfpipe semi-finals begin. The US Open halfpipe rider list is stacked with nine Olympians, including White (USA), Louie Vito (USA), Greg Bretz (USA), Kazuhiro Kokubo (JPN), Clark (USA), Elena Hight (USA), Hannah Teter (USA), and Bright (AUS).
Also competing are World Snowboarding Championships gold medalist Podladtchikov (SUI), Queralt Castellet (ESP), Peetu Piiroinen (FIN), Christian Haller (SUI) and 14-year-old halfpipe phenom and 2013 X Games silver medalist Ayumu Hirano (JPN).
Competitors and spectators alike will be in for an amazing week in Vail where they can watch world-class, Olympic-level snowboarding competitions during the day in Golden Peak and soon to be announced top music acts by night in Solaris – all for free.
The entire event is open to the public with slopestyle finals taking place on Friday, March 1 at 10:30 a.m. (Mountain Time) and halfpipe finals going down on Saturday, March 2 at 10:30 a.m. (Mountain Time).
If you can't make it to Vail to experience the Burton US Open in person, check out live webcasts of the slopestyle semi-finals on Wednesday, Feb. 27, halfpipe semi-finals on Thursday, Feb. 28, slopestyle finals on Friday, March 1 and halfpipe finals on Saturday, March 2. And tune in to Universal Sports and NBCSN on Friday, March 1 and Saturday, March 2 to watch the men's and women's finals live on TV.
For a full list of competitors, full broadcast and webcast schedule and more event details, head to www.burton.com/USO and follow the hashtag #BurtonUSOpen.
---

53 Comments on "White confirms for Burton US Open Snowboarding Championships in Vail"