USSA makes it official, asks FIS to consider Vonn's request to race against men
U.S. Ski and Snowboard Association President and CEO Bill Marolt over the weekend sent a letter to the International Ski Federation (FIS) formally requesting that Vail's Lindsey Vonn be allowed to compete against men in a future World Cup ski racing event.
Vonn, the winningest American ski racer of all time with 53 World Cup wins, sent a letter to FIS officials earlier this month asking to be allowed to compete against men in a downhill at Lake Louise, Canada next month. But FIS officials said that she would then not be able to compete the following weekend against women because of her training advantage on the course.
Vonn said she would skip training runs against the women but would forego the idea altogether if it meant she couldn't compete against women at Lake Louise, where the Ski and Snowboard Club Vail athlete has dominated over the years.
In his formal request to FIS President Gian Franco Kasper, Marolt specifically asked "that the FIS Council provide a clear direction on how to effectuate her goal in a manner which preserves the integrity of the Audi FIS World Cup, protects her competition eligibility, holds harmless FIS quotas and start rights, and respects the rights of all FIS athletes and FIS stakeholders."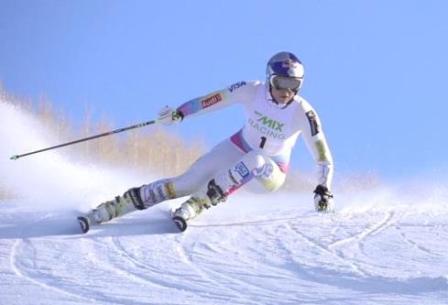 In a USSA press release Tuesday, there was no discussion of Lake Louise.
"Lindsey Vonn achieved great success in sport due to her continual quest for new challenges in alpine ski racing," Marolt said in the release. "As a National Ski Association within FIS, we have the highest respect for Lindsey's accomplishments and appreciate the opportunity to support Lindsey by engaging in this discussion with FIS."
The FIS Council's next scheduled meeting is Saturday, Nov. 3 in Switzerland, and it's expected the matter will be considered at that meeting.
Aspen Skiing Company officials have said they prefer Vonn competes in the Aspen Winternational World Cup event Nov. 24-25 instead of racing against men in Lake Louise that same weekend. Vonn has never been on a podium (top three) in Aspen.
---

0 Comments on "USSA makes it official, asks FIS to consider Vonn's request to race against men"
Be the first to comment below.