Nike drops Armstrong as cyclist steps down as chairman of Livestrong
Longtime Lance Armstrong sponsor Nike on Wednesday dropped the seven-time Tour de France winner, citing "insurmountable evidence" from the U.S. Anti-Doping Agency (USADA) that Armstrong used performance-enhancing drug.
Armstrong on Wednesday issued his first statement on last week's "Reasoned Decision," saying the controversy has forced him to step down as chairman of his cancer-fighting Livestrong foundation, which Nike says it will continue to support.
"I have had the great honor of serving as this foundation's chairman for the last five years and its mission and success are my top priorities," Armstrong wrote on the Livestrong
blog
. "Today therefore, to spare the foundation any negative effects as a result of controversy surrounding my cycling career, I will conclude my chairmanship."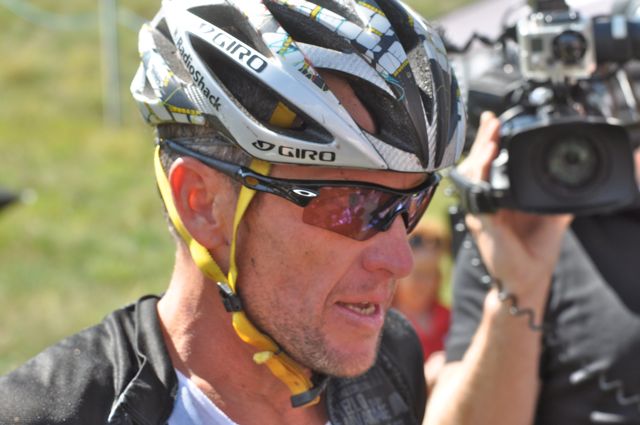 Armstrong had been
silent
since the release of last week's mountain of evidence, including testimony from 11 former teammates who helped the Texan and part-time Aspen resident win a record seven straight Tour de France titles between 1999 and 2005. In August, Armstrong announced he would no longer fight the USADA allegations and was stripped of his championships, although Tour organizers say they will not name new winners.
"Due to the seemingly insurmountable evidence that Lance Armstrong participated in doping and misled Nike for more than a decade, it is with great sadness that we have terminated our contract with him. Nike does not condone the use of illegal performance enhancing drugs in any manner," the company wrote in a prepared
statement
. "Nike plans to continue support of the Livestrong initiatives created to unite, inspire and empower people affected by cancer."
Armstrong launched Livestrong in 1996 as he was winding down treatment from testicular cancer. It has raised nearly $500 million to combat cancer, according to foundation officials.
Residents and politicians in Armstrong's second home of Aspen had previously
expressed
hope that the ongoing doping controversy in cycling would not impact Armstrong's foundation work.
---

5095 Comments on "Nike drops Armstrong as cyclist steps down as chairman of Livestrong"