Aspen mentioned early and often in USADA case accusing Lance Armstrong of doping
Aspen is listed 13 times in the U.S. Anti-Doping Agency's damning "
Reasoned Decision
" that portrays Lance Armstrong as the ringleader of an elaborate doping scheme that defrauded professional cycling.
The first mention of the high country hamlet where Armstrong resides for part of the year comes in the USADA's finding that he continued to work with Dr. Michele Ferrari even while vehemently denying it. According to the report, Armstrong's dealings with the controversial doctor went on after he retired from
cycling
and transitioned to a career of triathlons and mountain endurance races. Investigators cited multiple emails between Armstrong and Ferrari's son, who the report claims acted as a middle man.
"On March 24, 2010, Armstrong emailed his schedule for the next two months to [Ferrari's son, Stefano], and on that same day Stefano emailed Armstrong's schedule to [Ferrari]. Armstrong's schedule included the notation: 'May 8 - 15 Aspen or California.' The very next day Stefano sent Armstrong an email saying, '[Ferrari] advises from May 8 - 15 is better to go to California ...'"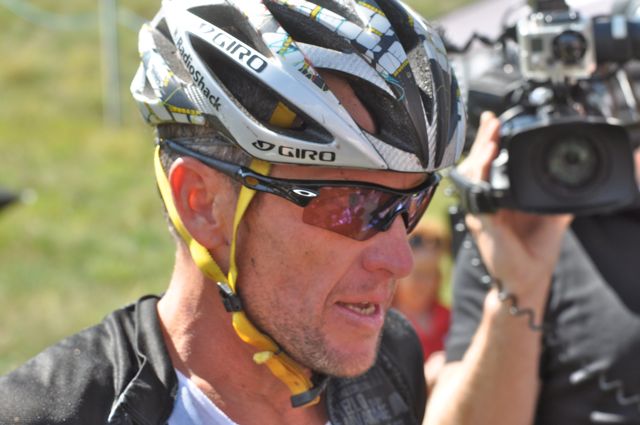 When he wasn't using Stefano as the middle man for their email correspondence, Armstrong did business with Ferrari in person, according to the report, which provides evidence the two met one month before and one month after Armstrong's spokesman, Mark Fabiani, stated on April 15, 2010, that "Lance has not had a professional relationship with Ferrari since 2004, but he remains friends with the doctor's family and sees them every once in a while. Lance last saw Dr. Ferrari about a year ago."
The USADA report concludes: "Fabiani's statement on behalf of Armstrong was a lie." The agency corroborates its claims with emails, witness statements and bank records from Ferrari's company.
Aspen is mentioned several times in the report's determination that in the second quarter of 2010, at least, Armstrong misled the USADA as to his whereabouts in order to dodge out-of-competition testing.
"The calendar Armstrong provided to [Stefano] Ferrari on March 24, 2010, setting forth his whereabouts for the next two months was highly accurate. Among other things, the calendar sent to Ferrari set forth three trips to Aspen, Colorado and competition in the Tour of Gila (a race in the vicinity of Silver City, New Mexico) on April 28 – May 2, 2010. However, the calendar that Armstrong provided to USADA six days later on March 30, 2010, when his quarterly whereabouts filing was due, omitted all four of these trips, stating instead that his primary location was Austin, Texas on each of the dates he was really planning on being in either Aspen, Colorado or in New Mexico," the report alleges.
Even though in March he informed Ferrari he'd be in Aspen from April 16 – 22, Armstrong didn't let the USADA know that until April 15 — the day he traveled here, the report said. Similarly, his trip to Aspen from April 24 – 27, 2010, was allegedly kept from the USADA until two days before he arrived. It's the same story for a May 2 – 6, 2010, stay in Aspen that he allegedly didn't apprise the USADA of until the last minute — and five weeks after he informed Ferrari that he planned to come here.
"While Armstrong stated publicly on many occasions that he was ready to be tested anytime, anywhere, in fact, in the second quarter of 2010 he was not timely providing USADA his complete up to date whereabouts information," and, the report adds, he "was content to allow USADA to plan his testing for the quarter based on inaccurate whereabouts data that Armstrong knew was wrong."
Aspen again shows up in the USADA's "Reasoned Decision" in discussing ways in which it is possible to beat testing for erythropoietin, aka EPO. "Dr. Ferrari advised the use of hypoxic chambers to reduce the effectiveness of the EPO test in detecting the use of synthetic EPO. Regular training at altitude (such as at St. Moritz, Tenerife or Aspen) would achieve a similar result," the report states.
The final mention of Aspen in the "Reasoned Decision" is in the widely reported run-in between Armstrong and ex-Boulder cyclist Tyler Hamilton at the former's favorite local restaurant, Cache Cache.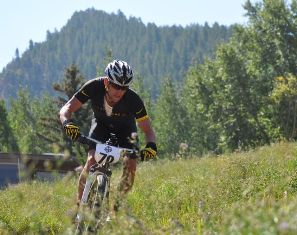 "After Mr. Hamilton had testified about Mr. Armstrong's doping and after Mr. Hamilton's cooperation with federal law enforcement officials had been publicly reported, on June 11, 2011, Mr. Hamilton was physically accosted by Mr. Armstrong in an Aspen, Colorado restaurant. Mr. Hamilton has testified that in connection with this altercation Mr. Armstrong said, 'When you're on the witness stand, we are going to fucking tear you apart. You are going to look like a fucking idiot.' Hamilton further testified that Armstrong said, 'I'm going to make your life a living . . . fucking . . . hell.' Mr. Armstrong's statements and actions plainly constitute an act of attempted witness intimidation," the report states.
Armstrong has steadfastly denied the doping allegations that have followed him since 1999. But on Aug. 23 he announced he would no longer fight the USADA's charges against him. He issued a statement calling the probe an "unconstitutional witch hunt." Noting the toll it took on his family, he said it was time to "turn the page" and he pledged to instead focus his energy on his charitable work for cancer.
Armstrong, who also makes his home in Austin, Texas, purchased a house in Aspen's West End neighborhood about a decade ago and quickly endeared himself to many longtime locals. Like others, Aspenites have been both inspired and charmed by Armstrong, who won a record seven Tour de France titles after a bout with cancer. Aspen Mayor Mick Ireland has been among his biggest boosters.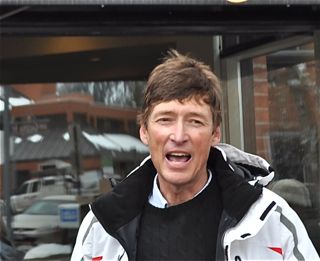 "I have four siblings and a brother-in-law who are all cancer survivors and that approach, that effort, it's really respected and appreciated in my family, and I know that regardless of what else he's done in his life, and I don't care, he's done a lot for cancer people around the country and really got public attention focused on that," the mayor told New York Times stringer David O. Williams on Aug. 25, just after the USADA disciplined Armstrong with a lifetime ban from professional cycling and vacated his Tour de France titles.
That same day Armstrong pedaled his mountain bike across the Aspen Skiing Company's Power of Four finish line for a second-place finish in the grueling 36-mile race across four ski mountains.
"Nobody needs to cry for me. I'm going to be great," he told me and a small group of reporters at the base of Aspen Mountain. "I have five great kids and a wonderful lady in my life. … My foundation is unaffected by all the noise out there." He rode away, saying he was "going to go eat a cheeseburger."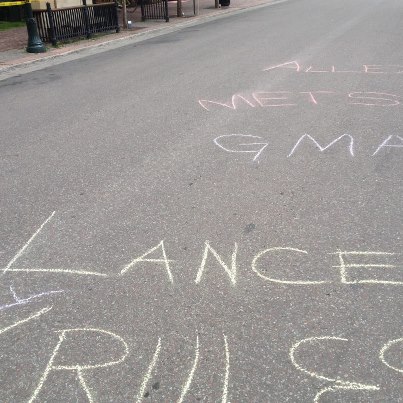 A week later, Armstrong hosted Kid Rock at his Aspen home and was seen socializing with neighbors at a block party.
Armstrong hasn't responded to the USADA's report. But his attorney Tim Herman told the BBC's Radio 5 Sportsweek on Sunday that Armstrong might be willing to take a lie detector test.
"A lie detector test properly administered, I'm a proponent of that frankly, just personally," Herman reportedly told BBC's Radio 5 Sportsweek. "I wouldn't challenge the results of a lie detector test with good equipment, properly administered by a qualified technician. That's a pretty simple answer."
Herman told Radio 5 he would want all of the 26 witnesses who testified against Armstrong to the USADA to take lie detector tests, and he left the door open for his client to follow suit.
"We might do that, you never know," he said.
Follow Troy Hooper on Twitter
---

1 Comment on "Aspen mentioned early and often in USADA case accusing Lance Armstrong of doping"