New poll shows Pace in dead heat with Tipton for CD3 seat
The Democratic Congressional Campaign Committee on Wednesday released a new Grove Insight poll showing the race for Colorado's Third U.S. Congressional District – including western Eagle County -- in a statistical tie.
The poll shows Pueblo Democratic state lawmaker Sal Pace climbing to well within the margin of error, running 39-42 against the incumbent Republican businessman from Cortez, Scott Tipton.
In all the public polling available, Tipton has never broken 50 percent, according to Pace's campaign.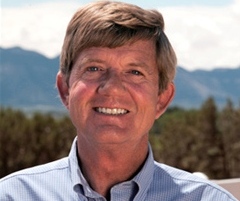 "These results show that Coloradans are fed-up with the gridlock and partisanship in Washington and want elected officials who will work across the aisle to get things done," Pace said in a prepared statement. "It also proves that our positive message of standing up for hardworking Colorado families has given us the momentum going into the final stretch."
The latest poll shows that Tipton's votes to end Medicare's guaranteed benefits and raise the premiums that seniors pay by $6,400 are not popular among Colorado families, according to Pace's campaign.
Almost half of all respondents — 46 percent — had a negative evaluation of Tipton's time in office, with only 37 percent approving. The poll by Grove Insight was conducted Sept. 25-27.
Tipton's campaign, meanwhile, accuses Pace of creating a "fake life" in recent campaign ads (pdf).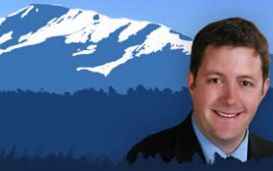 "This is not 'real life', this is Sal's made-for-campaign life that he is trying to pass off to the voters of Colorado," Tipton campaign manager Michael Fortney said in a press release. "The word disingenuous comes to mind when you use a fake house and are doing fake chores in an ad about 'real life.' This misdirection is a perfect parallel to Sal's campaign."
The eastern half of Eagle County, including Vail, is still in Colorado's Second Congressional District, which is represented by incumbent Democrat Jared Polis of Boulder. Polis is being challenged by Republican state lawmaker Kevin Lundberg, of Berthoud.

---

469 Comments on "New poll shows Pace in dead heat with Tipton for CD3 seat"